Whether you are new to travelling as a single, or an intrepid solo explorer, we can provide advice for holidays to solo travellers and suggestions to suit your style.
We are often asked about singles holidays for over 50s, and our 'Tried. Travelled. Trusted'. approach means we are best placed to give you the right guidance for your next holiday.
Many of our Silver Travel Advisors are solo travellers, and many of our hand-selected partners specialise in solo travel.
Travelling on your own can be exciting and exhilarating and is often a lifestyle choice. It can also be a daunting experience especially when life takes a new turn and you find yourself embarking upon a solo trip for the very first time.
At Silver Travel Advisor, we want to take the trepidation out of single travel and therefore offer a range of tips and experiences that will tempt even the most nervous solo traveller to give it a try.
Joining a group organised by a specialist company such as Solos Holidays or Just You can be a great way of meeting other solo travellers – remember that other solo travellers are in the same boat – they won't know anyone else either. Or several major cruise lines cater well to single travellers with social activities onboard.
To read more on travelling solo, download our dedicated guide for the solo Silver Traveller here. 
We take a look at the best holiday types for solo travellers covering cruise, touring, activity and adventure, and independent travel. It's also packed with hints and tips, and the Silver Travel team share their experiences of travelling solo.
"I've found that travelling solo makes you more tuned in and receptive to both the place and those around you. Joining pre-formed groups makes it easier – cruises, escorted tours and activity holidays".
Your holiday, your choice
From far flung destinations such as the Maldives offering total escapism, to the stunning beaches of the Algarve, or closer to home with all that the UK has to offer. Take some time for yourself to relax and unwind by the sea. A carefree beach break does wonders for the soul and offers a beautiful backdrop for a solo sojourn.
Cruises are the perfect anecdote for solo guests. We've known lifelong friendships form amongst like-minded travellers who have met at sea. On a practical level many cruise lines offer single cabins, reduced supplements and hosted events onboard. Look out for our partner offers.
Luxury comes in many forms, and is itself subjective. Whether it's a wellness retreat in India or a European river cruise, travelling solo doesn't mean you have to travel alone. Luxury may simply be having time to yourself. It never ceases to surprise us how many people you can meet when travelling solo.
All inclusive holidays tend to be land based, however, we'd also recommend cruising as an option for solo travellers who want the security of knowing that there's no surprises to their bill at the end of the holiday.
A rail journey might be just the ticket for those seeking solitude. The on board comfort and sightseeing cars are complemented by social areas for all, offering the opportunity to dip in and out of socialising as one desires.
Touring remains one of the most popular holiday forms for solo travellers. As with cruising, many of our touring partners offer reduced supplements for solo travellers. Top of our list for escorted touring is the UK, India, Egypt, Asia and Canada.
A safari for solo travellers presents a perfect blend of group drives and communal dining, with plenty of time for peace and quiet.
There is now a superb range of holidays for anyone who has mobility issues or sensory impairment. And there are options too for those who need a little extra support whilst away.
Take some time to explore your favourite activities and hobbies. It's a great opportunity to meet others who share your interests. With a number of partners offering a wide range of pursuits you won't have far to look for inspiration.
For over 25 years we have been creating exclusive cruises for over 50s and delivering exceptional…
Just You have been crafting group touring holidays to UK, Europe and worldwide especially for solo…
With all ships carrying less than 1,400 guests, Silver Travellers will be sure to enjoy the…
A range of suggestions and ideas to help you make the best decision for your next over 50s singles holiday from Silver Travel Advisor.
Whether you enjoy life in the fast lane or you prefer going at a slower pace, there are countless destinations…
Savour stunning scenery, soak up the sights and sounds, and the best part is you don't have to share the…
India is the ultimate adventure for people over 50s who are looking for something out of the ordinary and a…
Whether you want to soak up the sun, explore exotic ports of call, meet new people or have some quality…
A rocky start- but it was plain sailing from then on…
The journey from home, via Rhodes, had been uneventful once we had negotiated the flight delay accompanied by no less than four seat changes,
Ancient metal objects was the message, and in a castle you'd expect swords, halberds, even the keys to dungeons, but these were mainly tiny,
Unusual plants for sale at Great Dixter Plant Fairs, Northiam, Rye
Great Dixter Plant Fairs obviously attract people who love buying plants; the fairs are a magnet for those who are seeking the rare and
Why Silver Travel Advisor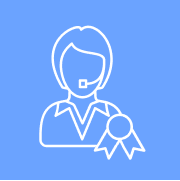 Curated by Experts
Our knowledgeable team of Personal Travel Advisors have a wealth of first-hand experience and provide advice and recommendations you can trust.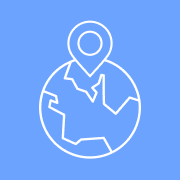 Trusted Community
Our community of like-minded mature travellers share genuine, independent travel advice and recommendations you can trust in over 3,000 reviews and articles.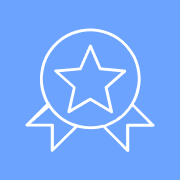 Book with Confidence
Our holidays are tailor-made so you can be confident we'll listen to your needs and make recommendations to suit, plus we are a member of ABTA for financial protection.
Explore the world on your terms
Our tailor-made service will help you plan the holiday of your dreams with one of our Travel Experts