A cruise holiday is a unique way to combine a multitude of experiences – both on land and on board. You may opt for an ocean cruise, river cruise or even an expedition cruise, but one thing is guaranteed and that's an adventure of a lifetime.
While on board you'll never be bored. Whether you choose a family-friendly ship or small ultra-luxury vessel each cruise offers an abundance of leisure facilities, activities, entertainment and shopping.
Cruise holidays for everyone
Solo Travellers
A cruise holiday is a great way to meet fellow singles and like-minded travellers. Many cruise lines offer single cabins, and host social events specifically for solo sailors.
Couples
See more of the world together on one trip, as you wake up each morning in a different destination ready to see the sights and savour new flavours.
Family
Family cruises are becoming more and more popular with newer ships designed to entertain all generations from children's clubs to adult only hubs.
Groups
With so much variety on offer, a cruise holiday can truly please one and all. Social spaces on board are perfect for group gatherings.
Europe and The Mediterranean holds the top spot for UK cruise holidaymakers and it's easy to see why with a staggering array of ports to explore.
Best for: Couples, Family, Groups, Solo Travellers
There's so much more to the Caribbean than just beautiful beaches and a cruise takes you to the heart of capital cities and charming ports.
Best for: Couples, Family, Groups, Solo Travellers
A landscape of breathtaking beauty, Alaska is best appreciated from the waters. Witness icy fjords and glaciers before stopping to discover glorious National Parks.
Best for: Couples, Groups, Solo Travellers
"I prefer to cruise to places that are a challenge to visit otherwise, such as the Galapagos, Alaska. There's a camaraderie onboard as explorers by day who then come together to share stories by night…"
Are you looking for a cruise holiday of a lifetime? You will find the perfect cruise…
Avalon Waterways has redefined cruising by going against the current and away from the ordinary. Delivering…
Azamara is committed to providing you with authentic cultural experiences, spectacular ports of call and first-class…
Consistently voted the best in the business, Viking offers exceptional adults-only river, ocean and expedition cruises…
You Take Care of The Memories, We'll Take Care of The Rest. Royal Caribbean has been…
Say hello to ease at sea and the first new British cruise line to be launched…
Saga has a unique offering of cruises plus all-inclusive packages and group holidays that are geared towards people over 50,…
Whether you want to soak up the sun, explore exotic ports of call, meet new people or have some quality…
Weren't these islands a long way from anywhere with no natural resources to speak of? Weren't they, too, windswept, barren…
Antarctica had been on my wish list for as long as I can remember. So to say I was excited…
Holland America Line, one of the world's most historic maritime companies, marked its milestone 150th anniversary in the Port of…
What makes a great river cruise? Read on to discover the key characteristics that make a river cruise truly special….
VIVA Cruises' new flagship provides state-of-the-art river cruising for silver travellers after her christening on 23rd March, 2023 in Düsseldorf,…
A simple life in Rogbonko Village
Whilst on a tour of Sierra Leone we visited the village of Rogbonko. The name means 'village in the forest' and getting there from
I have travelled a lot but one of my great desires has always been to visit Antarctica. The reasons that I have got to
A delightful trip along the Danube
I thoroughly enjoyed this eight-day cruise along the Danube River. Started in Budapest which is a wonderful city, and then sailed along to Vienna
Why Silver Travel Advisor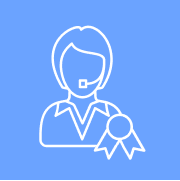 Curated by Experts
Our knowledgeable team of Personal Travel Advisors have a wealth of first-hand experience and provide advice and recommendations you can trust.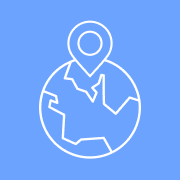 Trusted Community
Our community of like-minded mature travellers share genuine, independent travel advice and recommendations you can trust in over 3,000 reviews and articles.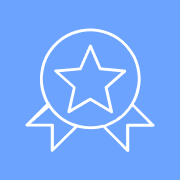 Book with Confidence
Our holidays are tailor-made so you can be confident we'll listen to your needs and make recommendations to suit, plus we are a member of ABTA for financial protection.
Explore the world on your terms
Our tailor-made service will help you plan the holiday of your dreams with one of our Travel Experts