A cruise holiday is a unique way to combine a multitude of experiences – both on land and on board. You may opt for an ocean cruise, river cruise or even an expedition cruise, but one thing is guaranteed and that's an adventure of a lifetime.
While on board you'll never be bored. Whether you choose a family-friendly ship or small ultra-luxury vessel each cruise offers an abundance of leisure facilities, activities, entertainment and shopping.
Cruise holidays for everyone
Solo Travellers
A cruise holiday is a great way to meet fellow singles and like-minded travellers. Many cruise lines offer single cabins, and host social events specifically for solo sailors.
Couples
See more of the world together on one trip, as you wake up each morning in a different destination ready to see the sights and savour new flavours.
Family
Family cruises are becoming more and more popular with newer ships designed to entertain all generations from children's clubs to adult only hubs.
Groups
With so much variety on offer, a cruise holiday can truly please one and all. Social spaces on board are perfect for group gatherings.
Europe and The Mediterranean holds the top spot for UK cruise holidaymakers and it's easy to see why with a staggering array of ports to explore.
Best for: Couples, Family, Groups, Solo Travellers
There's so much more to the Caribbean than just beautiful beaches and a cruise takes you to the heart of capital cities and charming ports.
Best for: Couples, Family, Groups, Solo Travellers
A landscape of breathtaking beauty, Alaska is best appreciated from the waters. Witness icy fjords and glaciers before stopping to discover glorious National Parks.
Best for: Couples, Groups, Solo Travellers
"I prefer to cruise to places that are a challenge to visit otherwise, such as the Galapagos, Alaska. There's a camaraderie onboard as explorers by day who then come together to share stories by night…"
Are you looking for a cruise holiday of a lifetime? You will find the perfect cruise…
Azamara is committed to providing you with authentic cultural experiences, spectacular ports of call and first-class…
Celebrity Cruises is consistently voted one of the top cruise lines in the world. Bringing guests…
Voted the best by river and sea, Viking offers exceptional adults-only river, ocean and expedition journeys…
Say hello to ease at sea and the first new British cruise line to be launched…
Harmony Voyages offers unique holiday experiences with a difference! Our customers look for that little bit…
There are different types of cruise holidays for every preference and budget….
Lynn Narraway, Seabourn, Vice President UK, Europe, MEA talks to Jennie Carr about this ultra-luxurious cruise line….
Long celebrated as one of the most exciting and interesting coastal voyages, Norway's coastal cruises are hugely popular with Silver…
An exceptionally good value for money cruise holiday closer to home….
Castles galore and a warm welcome – ashore and aboard – can all be found on this unique river cruise….
If a cruise is something you've thought about but never actually committed to, allow us to outline the many advantages…
Imagine travelling around the world without boarding a plane. Choose a cruise from the UK and make this dreamlike scenario…
Quaint Americana and rural Canadian wilderness, plus a natural wonder of the world….
Wining and Dining on the island of Gozo
Whilst staying at the not-so-grand Grand in Gozo, we chose to eat out most nights. On arrival at Mgarr Harbour, our taxi driver pointed
Journey Through the Garden of England in a Pulman carriage with lunch
This was very well organised, the seating was comfortable, the lunch was delicious and the staff were attentive and very pleasant. However, perhaps we
The Steam Dreams Rail Co.
Stepping aboard the small ship at Dubrovnik, I was greeted immediately with welcome drinks – good start eh! Our cabin was roomy with an
Why Silver Travel Advisor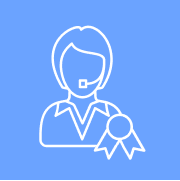 Curated by Experts
Our knowledgeable team of Personal Travel Advisors have a wealth of first-hand experience and provide advice and recommendations you can trust.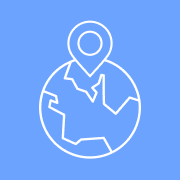 Trusted Community
Our community of like-minded mature travellers share genuine, independent travel advice and recommendations you can trust in over 3,000 reviews and articles.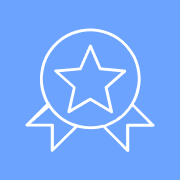 Book with Confidence
Our holidays are tailor-made so you can be confident we'll listen to your needs and make recommendations to suit, plus we are a member of ABTA for financial protection.
Explore the world on your terms
Our tailor-made service will help you plan the holiday of your dreams with one of our Travel Experts