Brimming with history and bursting with culture, Europe is a story waiting to be discovered.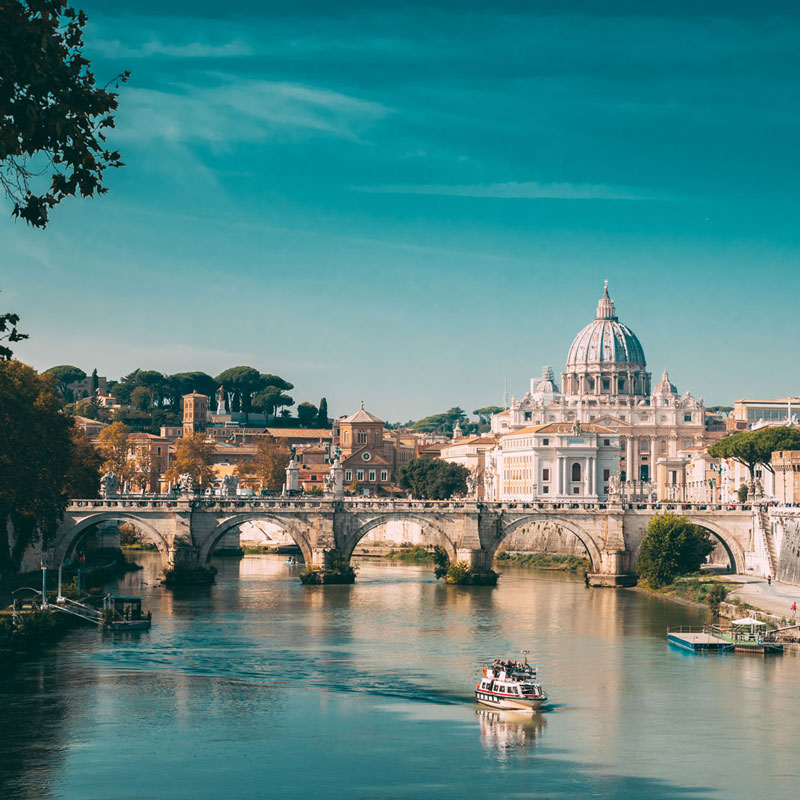 Made up of 44 countries, each with their own unique offerings, Europe is a continent of outstanding diversity. From the famed cities of Paris or Milan to natural beauty spots such as Lake Bled in Slovenia, or the beaches of the Balearic Islands.
Europe's rich history is on show across the continent with ancient monuments and buildings retelling tales of times gone by. While age old landscapes and timeless scenery still provide breathtaking beauty and adventures aplenty.
France
City chic
Charming boulevards lined with intimate cafés set the scene in Paris. Add in famous landmarks, impressive art collections and world-class shopping for an unforgettable city break.
Spain
Glorious coastlines
Spain is blessed with over 1,000 miles of Mediterranean coastline fringed with golden sand beaches making this the perfect spot to sit back and relax in the sun.
Greece
Go Greek
One of Europe's top holiday spots, Greece is a picture-perfect postcard of beautiful beaches, traditional villages and stunning sunsets.
Italy
Food glorious food
Famed for its delicious cuisine, Italy is a food lovers paradise. Taste traditional pizza in Naples and indulge in homemade gelato in Rome.
The Alps
A sport for all seasons
Stretching across France, Italy, Germany, Austria, Slovenia, Switzerland and Liechtenstein, The Alps are famous for their outstanding natural beauty and assortment of sports from skiing to cycling.
Scandinavia
Northern lands steeped in beauty
Adventure and exploration await in Northern Europe where pristine wilderness blends with spectacular landscapes of coastal cliffs and steep-sided fjords.
Your holiday, your choice
Madeira, Portugal
5* Pestana Royal Premium All Inclusive Ocean & Spa
7 nights all inclusive
From £1,199pp including flights
Valid for departures 20 September 2023
Alternative dates available
Regional departures available
Hand-picked travel partners
Marion Ainge soaks up some winter warmth and laps up a luxury experience on a Saga cruise…
The best places to stay in Corsica. Be spoilt for choice with villas or hotels, beside sandy beaches, or in…
Deep in the mountains, there's a network of stunning hiking trails and amazing art – Bev Watts explores….
Steve Aldridge explores abseiling firemen and a genius/madman on his Western Mediterranean cruise….
Pompeii – it's all about life not death.
In January we took a 3 night trip to Napoli and its surrounding area. Our main aim was to see Pompeii. I was a
We booked this as an experiment for a month. We've never been away for that long before, and boy was it a success. Great
Winter Walking in Austria
I have just had an amazing week experiencing fun in the snow as a non skier! This area has many suitable walking paths for
Explore the world on your terms
Our tailor-made service will help you plan the holiday of your dreams with one of our Travel Experts.