From snow-capped mountains and wind-swept grasslands to the dynamic cities and draw-dropping wildlife, Canada doesn't do things by half measures. As the second largest country in the world, there's an almost overwhelming amount of ground to cover. But it's up to you to choose an adventure to suit your interests. Whether you want to hit the slopes or soak up some culture, Canada is a perfect destination for solo travellers over 50.
Here Silver Travel round up a handful of the best places to visit as a single / solo traveller over 50 for holidays to Canada.
Destination holidays to Canada for solo / single travellers over 50
There's something for every type of traveller in Canada. Its cities are a rich mix of cultures, history and cuisine, while its landscapes are the definition of natural beauty. Be mesmerised by monumental mountains, get up close to natural beauty and experience the rush of taking even just a corner of this vast country in your stride.
Plan a Canadian city break, holidays to Canada
Each and every one of Canada's cities has a distinct feel. Visit Montreal on the east coast for a taste of poutine, French culture and the city's iconic jazz festival. Further up the Saint Lawrence River is Québec City, where the cobbled streets of the old town give you a sense of the city's roots. Over on the west coast, Vancouver offers solo travellers sea, snow and occasionally sun! The city is also known as Canada's foodie capital so go with a big appetite and dive right into North America's best Asian cuisine, from Chinese chop-suey to Vietnamese banh mis. Toronto is Canada's largest city, where you'll find outstanding museums and galleries, from the Frank Gehry–redesigned Art Gallery of Ontario to the delightful Bata Shoe Museum.
Take a road trip
Canada's vast and diverse landscapes are best explored by car. Consider booking a self-drive tour or join other travellers on a group tour to discover the country's natural beauty, while stopping off to admire sensational scenery and small towns along the route. Our best advice? Give yourself plenty of time. Canada is a vast country and there are plenty of opportunities for detours off the beaten track.
Go skiing or snowboarding
Canada has over 2,000 miles of ski slopes so it's not surprising it's a top destination for winter sports enthusiasts from around the world. For solo travellers, there are plenty of opportunities to hit the slopes either as part of a group tour or a shared chalet. Resorts such as Whistler Blackcomb in British Columbia, offer over 8,100 acres of skiable terrain, 16 alpine bowls, and three glaciers, making it a popular destination for skiers and snowboarders of all levels. Elsewhere, Mont-Tremblant in Québec is one of the most popular ski resorts in eastern North America with over 100 trails to explore.
Get a culture fix
For solo travellers who crave a bit of culture, Canada has a whole smorgasbord of festivals, events and art. In Montréal, there are some 250 theatre and dance companies, more than 90 festivals and a heady mix of neighbourhoods where artists, writers and musicians have helped give the city its creative edge. Montreal's famous Jazz Festival is the headline event of the year, followed closely by parties dedicated to world cinema, comedy and gay pride. Alberta is home to many Indigenous communities, including First Nations, Inuit and Métis which you can learn more about by visiting museums, such as the Royal Alberta Museum or the Head-Smashed-In Buffalo Jump Interpretive Centre. 
Trusted partners for over 50s, couples & family holidays in Canada:
With five decades of expertise and an encyclopaedic knowledge of rail networks, Great Rail Journeys offer…
For over 30 years Intrepid have been taking travellers around the globe. That's over 30 years…
Just You have been crafting group touring holidays to UK, Europe and worldwide especially for solo…
Travelsphere has specialised in providing guided touring holidays across the globe for over 60 years. From…
Featured articles
For more ideas, inspiration and advice on Canada, you might also like to take a look at articles from our travel writers on their adventures:
This long convoy of carriages is ready to carry me on a cinematic voyage across part of Canada and through…
Why Silver Travel Advisor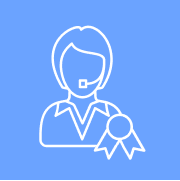 Curated by Experts
Our knowledgeable team of Personal Travel Advisors have a wealth of first-hand experience and provide advice and recommendations you can trust.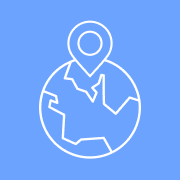 Trusted Community
Our community of like-minded mature travellers share genuine, independent travel advice and recommendations you can trust in over 3,000 reviews and articles.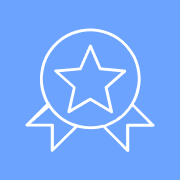 Book with Confidence
Our holidays are tailor-made so you can be confident we'll listen to your needs and make recommendations to suit, plus we are a member of ABTA for financial protection.
Explore the world on your terms
Our tailor-made service will help you plan the holiday of your dreams with one of our Travel Experts