From snow-capped mountains and zen gardens to the kinetic energy of Tokyo and hyperfast bullet trains, Japan is a land of harmonious contrasts. It also has a reputation for being a safe country, with a very low crime rate. For solo / single travellers, our best advice is to join a group tour to give you the best chance of seeing as much of Japan as possible in the time you have. And don't forget to embrace everything Japan has to offer, be respectful of locals and don't consider doing something you wouldn't do alone in your own country.
Whether you're in search of the highest peaks or you're after a culture fix, Japan is a perfect destination for solo / single travellers over 50 for holidays to Japan. Get in touch with Silver Travel to know more about it.
Japan destination highlights for solo / single travellers over 50
From early-morning visits to the fish market to late-night bowls of steaming ramen, Japan's cities always feel alive. Experience the endless rush of Tokyo, be mesmerised by Kyoto's rich cultural roots and feast on conveyor belts of sushi in Osaka. 
Tokyo 
Tokyo is a city like no other. It can feel overwhelming as a solo traveller but don't let that put you off. Embrace the city, walk its streets and follow your nose to really discover what Tokyo is all about. Not to be missed are the panoramic views from the 2,080-foot, Tokyo Skytree Tower, the organised chaos of the Shibuya Crossing, shopping for treasures on Kappabashi Street and slurping on steaming bowls of udon noodles. 
Kyoto 
The calm atmosphere of Kyoto makes it an ideal destination for a solo trip. Wander through the 2,000 temples and shrines, take a guided tour through Zen gardens and try one of the city's many culinary gems. 
Nara
Located just an hour outside Kyoto is Nara. For solo travellers, it makes a perfect day-trip destination, the city is small enough to take in the sights in one afternoon, or if you'd prefer to explore further afield, you can visit one or more of the temples outside the city. 
Rural highlights for holidays to Japan for solo / single travellers
Mount Fuji
The perfectly symmetrical Mount Fuji is a majestic sight on the landscape whether you appreciate it up close or from afar. It's hugely popular with climbers from around the world with trails used as short hiking routes and more challenging routes to the summit. There are guided expeditions to the summit but be aware that they're very busy throughout the official trekking season (1st July – 31 August). Our best advice? If you're up for the challenge, start your climb earlier in the day to avoid the crowds. 
For those who would prefer to cruise rather than climb to the top, you can get to Subaru Fifth Station (about two third up Mount Fuji) by road/ public transport. 
Yudanaka
Yudanaka is known for its hot spring onsen and snow monkeys. An ideal destination for solo travellers, here you can watch the frost-covered furry friends amble through Jigokudani and take a dip in the steaming hot baths.  
Naoshima
Another day-trip destination, Naoshima is an island known for its modern art galleries, museums, avante-garde architecture and beautiful natural surroundings. For solo travellers, it's a fantastic place to explore either by bus, bicycle or on foot. Get up close with world-renowned artworks and soak up the sound of the gently lapping waves along the shoreline. 
Nara
This small city in the mountains north of Tokyo is home to a heavily-decorated Shinto shrine. It's considered a holy place, where for many centuries people have come to worship in the scenic mountainous landscape. For solo travellers, the best time to visit Nara is in the autumn between October and November, when the leaves are ablaze with fiery reds and oranges.  
The best time to visit Japan for solo / single holidays
Spring is the best time to visit Tokyo, Kyoto or Osaka. Between March and May is when the cherry blossoms are at their blooming best and the city is peppered with gardens awash in pink. The autumn months also provide a natural spectacle for over 50s solo travellers visiting Japan, when the landscape takes on a different hue, with trees ablaze in shades of fiery red and orange.
Trusted partners for single travellers in Japan:
Just You have been crafting group touring holidays to UK, Europe and worldwide especially for solo…
Featured articles
For more ideas, inspiration and advice on Japan, you might also like to take a look at articles from our travel writers on their adventures:
Why Silver Travel Advisor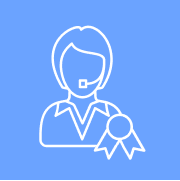 Curated by Experts
Our knowledgeable team of Personal Travel Advisors have a wealth of first-hand experience and provide advice and recommendations you can trust.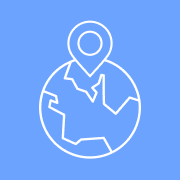 Trusted Community
Our community of like-minded mature travellers share genuine, independent travel advice and recommendations you can trust in over 3,000 reviews and articles.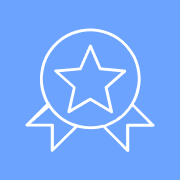 Book with Confidence
Our holidays are tailor-made so you can be confident we'll listen to your needs and make recommendations to suit, plus we are a member of ABTA for financial protection.
Explore the world on your terms
Our tailor-made service will help you plan the holiday of your dreams with one of our Travel Experts