Holidays to New Zealand are  brimming with ancient traditions, dizzying scenery, delicious cuisine and a whole wealth of natural wonders. It's no wonder then that it's a sought-out destination for solo travellers with an adventurous spirit. For solo travellers over 50, we've rounded up a handful of destination highlights across New Zealand's North and South islands that are simply not to be missed.
Here we round up a handful of the best places for holidays to New Zealand to visit as a single / solo traveller over 50 with Silver Travel Advisor.
Destination holidays to New Zealand for solo / single travellers over 50
Auckland, holidays to New Zealand 
A sprawling city with a compact CBD, Auckland has a lot to offer solo travellers, from world-class shopping and restaurants to beautiful surf beaches and volcanic cones. Spend a couple of days exploring the Wintergarden, Auckland Art Museum and climb to the top of the Sky Tower for panoramic views across the city and harbour.
The Bay of Islands
From Auckland, it's well worth booking a tour or hiring a car to drive up to the Bay of Islands. For solo travellers, it's an ideal place to relax on one of the many white-sanded beaches, take a boat ride or try your hand at fishing. Here, you can also learn about New Zealand's history and Māori culture in the historic town of Russell, New Zealand's first capital.
Rotorua
Māori culture is an essential part of New Zealand's identity and Rotura in the North Island is a place of great significance when it comes to gaining a deep understanding of its history. Explore the Tamaki Māori village, recreated to give visitors an immersive experience where they can taste Māori cuisine, hear stories and traditions of the past, and watch beautifully choreographed song and dance.
Marlborough 
New Zealand has a thriving food and wine scene, and visitors can taste local specialities such as lamb, seafood, and wine. Particularly in the Marlborough region in the South Island, you can book tours through the wineries and sample some of the finest Sauvignon Blancs in the world.
Wellington, holidays to New Zealand
Another foodie hotspot is Wellington, where solo travellers over 50 can feast on everything from street food at the Wellington Night Market to fine dining at The Larder, with a menu that showcases the best of New Zealand's abundance of fresh produce. Our best tip? Head straight to Cuba Street, which is peppered with cafes, bars, and restaurants, offering something for every appetite. 
Abel Tasman National Park
For solo travellers who want to see New Zealand's natural beauty, Abel Tasman National Park is not to be missed. If you're travelling alone and don't want to navigate the park on your own, consider taking a guided tour. There are a variety of tour companies that offer guided hikes, kayaking trips, and boat tours of the park. There's also the Abel Tasman Coast Track, which stretches for 60 kilometres along the park's coastline. The trail is well-maintained and offers stunning views of the ocean and the park's native bush.
Hobbiton & Mount Doom 
Whether you're a fan of Lord of the Rings or not, Hobbiton is a worthwhile place to visit, simply to appreciate the bucolic countryside and beautifully designed movie set. 
Elsewhere, the breathtaking scenery of the Tongariro National Park was also used as the backdrop for Mount Doom in The Lord of the Rings. Visitors can hike the Tongariro Alpine Crossing, which passes through stunning volcanic landscapes and offers views of Mount Doom. 
Conclusion:
New Zealand has so much to offer solo travellers over 50, whether you consider yourself an adrenaline junkie or a gastronome. The best time to visit tends to be between December and March when the warmer climate and long days offer the perfect chance to embrace the great outdoors or simply soak up the sun from the comfort of a lounger.
Trusted partners for solo/single holidays to New Zealand:
Wendy Wu Tours is the UK's leading escorted tour operator specialising in sensational destinations such as…
When it comes to river cruises it's the little extras you weren't expecting that make your…
For over 30 years Intrepid have been taking travellers around the globe. That's over 30 years…
Just You have been crafting group touring holidays to UK, Europe and worldwide especially for solo…
New Zealand Sky offers superb travel for over 50s, in this dramatic and diverse landscape across…
With Scenic, you'll find it's more than an ultra-luxury cruise, it's creating handpicked, thoughtful and personalised…
Why Silver Travel Advisor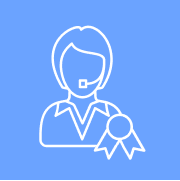 Curated by Experts
Our knowledgeable team of Personal Travel Advisors have a wealth of first-hand experience and provide advice and recommendations you can trust.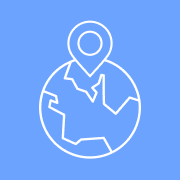 Trusted Community
Our community of like-minded mature travellers share genuine, independent travel advice and recommendations you can trust in over 3,000 reviews and articles.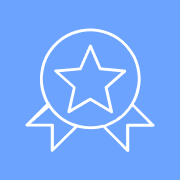 Book with Confidence
Our holidays are tailor-made so you can be confident we'll listen to your needs and make recommendations to suit, plus we are a member of ABTA for financial protection.
Explore the world on your terms
Our tailor-made service will help you plan the holiday of your dreams with one of our Travel Experts