Captivating temples, dizzying culture, tantalising cuisine, chaotic cities and a history spanning centuries – India is a country like no other. As much as it's full of sights, sounds and historic landmarks, there's something magical about simply witnessing the everyday scenes in the streets of Jaipur, Udaipur or Chennai is sometimes what leaves the most lasting impression.
If this has you reaching for your passport, read on for our selection of the top destinations in India for solo / single travellers over 50 for holidays to India.
Get in touch with Silver Travel for more information.
Destination holidays to India for solo / single travellers over 50:
Pushkar
Pushkar is one of India's oldest towns with all the typical Rajasthani charm you might expect, yet it's also very unique. Situated by the side of a lake, it's believed the waters are sacred and it's made Pushkar into a pilgrimage site. For solo travellers, we recommend visiting the Brahma temple, watching the evening prayers at Varah Ghat and a hot air balloon ride for panoramic views over Rajasthan. 
Kovalam
Kovalam is a quiet coastal town close to Kerala's capital city Trivandrum. A popular destination with Indians, the beaches are quiet – particularly Samudra beach or Chowara beach – and there's a real sense of calm. For solo travellers, Kovalam promises an opportunity to totally relax and soak up the charms of South India.
The best cities for solo / singles holidays to India:
Jodhpur
Located in central Rajasthan, Jodhpur is an indigo-dyed warren of streets set against the backdrop of the Mehrangarh Fort, which appears to almost rise up out of the desert. Wander through the Old Walled City and get lost in the maze of Rajput palaces, havelis, houses and old bazaars. For single travellers over 50, Jodhpur will give you a real taste of Rajasthan and its royal heritage. 
Jaipur
Nicknamed the 'pink city' for its blush sandstone buildings, Jaipur is a city of sprawling palaces, sensational street food and serene lakes. It's also the first planned city in India with UNESCO World Heritage status and its streets feel more manageable than the bustling labyrinths of New Delhi and Mumbai, especially for solo travellers over 50. Not to be missed is the stately Amber Fort plus the Jaipur City Palace, that looks as regal now as it did during the reign of Maharaji. 
Udaipur
Built around the shores of Lake Pichola, Udaipur is a waterside city brimming with theatre, music and art. A dream holiday destination in India for solo travellers over 50, visit out-of-this-world temples and dive into tantalising food specialities, including huge thali platters. 
Chennai
As the capital of the southern Tamil Nadu region, this city is unjustifiably overlooked. A hub for museums and temples, here you'll also find South Indian delicacies, golden-sand beaches, glimmering boutiques and contemporary restaurants.
Trusted partners for over 50s solo / singles holidays in India:
Wendy Wu Tours is the UK's leading escorted tour operator specialising in sensational destinations such as…
Cox & Kings specialises in award-winning small group tours and luxury tailor-made itineraries to the world's…
Indus Experiences expertly deliver Small Special Interest Group tours that are diverse and extensive, covering the…
For over 30 years Intrepid have been taking travellers around the globe. That's over 30 years…
That sense of adventure to discover the world is at the heart of Jules Verne. Established…
Just You have been crafting group touring holidays to UK, Europe and worldwide especially for solo…
Featured articles
For more ideas, inspiration and advice on travelling to India you might also like to take a look at articles from our travel writers on their adventures:
Star of stage and screen, Claire Sweeney swapped the limelight for a two-week solo adventure through India with Just You….
This fascinating tour takes you right across southern India from the Bay of Bengal to the Arabian Sea, exploring the…
Cows wandering nonchalantly down busy city streets, oblivious to vehicles and noise. This was my sole memory of Delhi 20…
This was a trip billed as an adventure beyond the Golden Triangle, a chance to see the real India and…
Why Silver Travel Advisor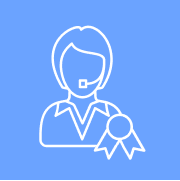 Curated by Experts
Our knowledgeable team of Personal Travel Advisors have a wealth of first-hand experience and provide advice and recommendations you can trust.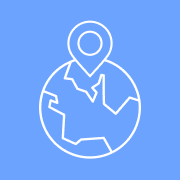 Trusted Community
Our community of like-minded mature travellers share genuine, independent travel advice and recommendations you can trust in over 3,000 reviews and articles.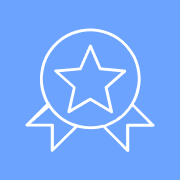 Book with Confidence
Our holidays are tailor-made so you can be confident we'll listen to your needs and make recommendations to suit, plus we are a member of ABTA for financial protection.
Explore the world on your terms
Our tailor-made service will help you plan the holiday of your dreams with one of our Travel Experts