From a romantic city break to an adventure made for two, or perhaps a special occasion, the options to explore the world together are endless.
Choose where you want to go, how you want to travel and how long for, all on your own terms. Now is the time to create experiences of a lifetime. We can tailor-make your next holiday with your loved one exactly as you'd like it.
Looking to take off together?
Look no further. Here at Silver Travel Advisor we understand there are many reasons why over 50s couples seek out a holiday together.
Perhaps the children have finally 'flown the nest' and so a newfound freedom is calling. Is there's a special occasion on the horizon which should be celebrated in style?
Or the time has come to tick off some bucket list travel experiences. Whatever the reason, there's a holiday ready and waiting.
A relaxed beach break may be the perfect tonic to rediscover your relationship, or you might decide to experience some magical moments together – an African safari or an Australian adventure.
Anything is possible.
"We tend to take a small villa or an apartment on a Greek island. Corfu is a favourite. We eat in or out, potter and read by the pool and look for obscure historical buildings. We usually hire a car to get out exploring."
Jennie | Couples Traveller
Your holiday, your choice
One of our favourite combinations for a couples holiday is a beach and city break - you can explore more or simply take a break from the midday sun! Our favourites include Dubai, Cape Town, Lisbon and, of course, Palma.
It's true what they say - there is a cruise for everyone! And whilst some cruise lines are geared towards families there are some that lean more towards couples. We'd look out for Viking, Silversea, Holland America Line and Celebrity Cruises. With most river cruises appealing to couples or solos.
Increasingly we're seeing more luxury adult only hotels appear. From small boutique hotels to hideaways both in Europe and further afield, when it's a well earned break for just the two of you, an exclusive adults-only luxury escape is close to perfection.
Whilst we like to get out and about and sample local food, drink and culture, there are some destinations where all inclusive would be our first choice, not least a destination such as the Maldives. If you're a fan of all inclusive 'land' holidays with no added extras then why not consider cruising for a change?
One of the most stress-free modes of travel - perfect for any couple. Popular iconic rail trips include the Rocky Mountaineer, The Orient Express and the fabled Belmond Eastern Oriental - step back in time and enjoy quality time together, experiencing what is now commonly referred to as 'slow travel'.
Drive, cycle, walk or simply sit back and relax on a coach. Touring is one of the favourite holiday pastimes for Silver Travellers. Quoting Eleanor Roosevelt - "the purpose of life is to live it, to taste it, to experience to the utmost, to reach out eagerly and without fear for newer and richer experience".
Warning - safari holidays can become addictive. Our planet is precious and the Silver Travel team can advise and recommend destinations, camps and tours that tread lightly on the environment whilst offering maximum wildlife encounters.
We at Silver Travel Advisor are delighted to partner with several holiday companies and cruise lines that cater to the needs of mature travellers with accessibility needs, so you can travel without boundaries.
As the saying goes, 'those who play together, stay together!'. Shared interests from hiking to skiing, golfing to wine appreciation, it's all about experiential travel. From a current hobby to a once in a lifetime experience you're looking for we partner with several companies offering a wide range of activity and adventure holidays.
The Seabourn experience is unlike any other form of travel. Luxurious, yet relaxed … elegant, yet…
Offering holidays and flights to The Gambia, Cape Verde Islands, Senegal, Goa, Corsica and Sardinia. During…
Luxury means many things to many people and at Sovereign they pride themselves on 'the fine art of…
Our friends at Classic Collection Holidays will create your perfect luxury holiday with the minimum of…
When it comes to river cruises it's the little extras you weren't expecting that make your…
Wendy Wu Tours is the UK's leading escorted tour operator specialising in sensational destinations such as…
When it comes to planning your romantic getaway, there are plenty of places to choose from. …
If you're looking for your next big adventure as a couple, nothing quite tops a wildlife safari. This type of…
Decked out in safari browns and greens, you very quickly feel in step with the rhythm of the bush, and…
We were not gazing between airplane wings and banks of clouds at these monumental Alps, we were gliding right alongside…
Madagascar with Exoticca Travel
My sister and I saw a rather cheap holiday to Madagascar and the itinerary, although quite busy, seemed to cover a lot of the
Failures to follow through and fulfill
A hop, skip and jump from Beaulieu station, The Beaulieu Inn seemed to be a perfect choice for our trip. A wonderful location in
Two women visit the Isle of Man!
My sister and I are past the stage of buying each other "stuff" for birthdays and Christmas. Instead we tend to buy an experience
Why Silver Travel Advisor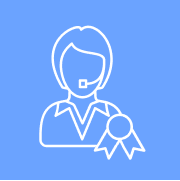 Curated by Experts
Our knowledgeable team of Personal Travel Advisors have a wealth of first-hand experience and provide advice and recommendations you can trust.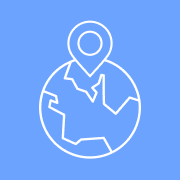 Trusted Community
Our community of like-minded mature travellers share genuine, independent travel advice and recommendations you can trust in over 3,000 reviews and articles.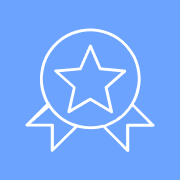 Book with Confidence
Our holidays are tailor-made so you can be confident we'll listen to your needs and make recommendations to suit, plus we are a member of ABTA for financial protection.
Explore the world on your terms
Our tailor-made service will help you plan the holiday of your dreams with one of our Travel Experts