Think of Japan and it's likely your mind will take you to scenes of snow-capped mountains, cherry trees bursting with blossom, Tokyo's tiny streets bathed in fluorescent lighting and the beauty of Kyoto's intricate temples. Whether you're booking a holiday to Japan as a couple aged over fifty or as a family, here you'll have an opportunity to dive into a whole world of culture.
Here we round up just some of Japan's many destination highlights.
Here are top destination holidays to Japan for over 50s by Silver Travel.
Destination highlights for holidays to Japan for over 50s, couples & families
From streets that never sleep to tranquil temples, Japan's cities run the gamut. Go on the hunt for the most delicious sushi in Osaka, see the majestic Daibutsu (Great Buddha) in Nara, attend a traditional tea ceremony in Kyoto and take up the mic at a karaoke bar in Tokyo.
Tokyo 
Hold onto your hats, Tokyo is a place that operates at full throttle. It's a dense, concrete jungle where art, architecture, pop culture, shopping, drinking, eating and entertainment thrive. Our best tip? Walk the streets and feast on all the sights, sounds and smells the city cooks up. 
Kyoto 
Known for its sacred roots, Kyoto is home to some 2,000 temples and shrines. The city is like an undisturbed pool of water; it ripples every now and then but it always settles back to stillness. Here, wander through Zen gardens, explore downtown, visit Nishiki Market known as the culinary heart of the city and exercise your appetite at a traditional kaiseki multi-course meal. 
Nara
Located just an hour outside Kyoto is Nara. A perfect day-trip destination, the city is small enough to take in the sights in one afternoon, or if you'd prefer to explore further afield, you can visit one or more of the temples outside the city. Take a walk through the old merchant district of Naramachi and dive deep into early Japanese history at the Nara National Museum.
Rural highlights for holidays to Japan for over 50s, couples & families
Mount Fuji
The perfectly symmetrical Mount Fuji is a majestic sight on the landscape whether you appreciate it up close or from afar. It's hugely popular with climbers from around the world with trails used as short hiking routes and more challenging routes to the summit. Climbing expeditions to the summit are busy throughout the official trekking season (1st July – 31 August). Our top tip? Start your climb earlier in the day to avoid the afternoon rush and spend a night in a mountain hut. This way, you'll have the best chance to summit when the sun rises and the skies are clear. 
For those who would prefer to cruise rather than climb to the top, you can get to Subaru Fifth Station (about two third up Mount Fuji) by road/ public transport. 
Yudanaka
Yudanaka is known for its hot spring onsen and snow monkeys. An ideal destination for travellers of all ages, here you can watch the frost-covered furry friends amble through Jigokudani and the steaming hot baths.  
Yakushima
Yakushima Island sits off the southern coast of Kagoshima. It's covered in dense forest where you'll find some of Japan's oldest trees, affectionately called yakusugi. The subtropical climate means it rains frequently, almost daily throughout the year, but don't let that put you off exploring this thriving tangle of jungle. 
Nikko
This small city in the mountains north of Tokyo is home to a heavily-decorated Shinto shrine. It's considered a holy place, where for many centuries people have come to worship in the scenic mountainous landscape. For couples and families, the best time to visit is in the autumn between October and November, when the leaves are ablaze with fiery reds and oranges. 
The best time for destination holidays to Japan for over 50s, couples & families
The best time to visit Tokyo, Kyoto or Osaka is in spring (March to May) when the cherry blossoms are in full bloom and the city is peppered with gardens awash in pink. The autumn months also provide a natural spectacle for over 50s, couples and families visiting Japan, when the landscape takes on a different hue, with trees ablaze in shades of fiery red and orange. 
Trusted partners for over 50s, couples & family holidays in Japan:
Wendy Wu Tours is the UK's leading escorted tour operator specialising in sensational destinations such as…
Cox & Kings specialises in award-winning small group tours and luxury tailor-made itineraries to the world's…
For over 30 years Intrepid have been taking travellers around the globe. That's over 30 years…
Featured articles
For more ideas, inspiration and advice on Japan, you might also like to take a look at articles from our travel writers on their adventures:
Japan holds a great secret – it is very kind to those with mobility issues. It is surprisingly accessible to…
Why Silver Travel Advisor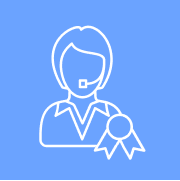 Curated by Experts
Our knowledgeable team of Personal Travel Advisors have a wealth of first-hand experience and provide advice and recommendations you can trust.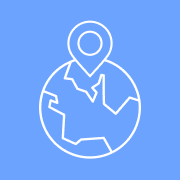 Trusted Community
Our community of like-minded mature travellers share genuine, independent travel advice and recommendations you can trust in over 3,000 reviews and articles.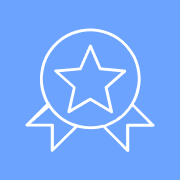 Book with Confidence
Our holidays are tailor-made so you can be confident we'll listen to your needs and make recommendations to suit, plus we are a member of ABTA for financial protection.
Explore the world on your terms
Our tailor-made service will help you plan the holiday of your dreams with one of our Travel Experts