Sprawling bushland, white-sand beaches, tantalising cuisine, culture-rich cities and a history spanning centuries – Australia is a country that encompasses so much. While it's full of sights, sounds and natural beauty, it would be impossible to see and do all of Australia in one trip. That's why we've put together a selection of the top destinations in Australia for solo travellers over 50.
Here we round up a handful of the best places for holidays to Australia to visit as a single / solo traveller over 50 in Australia with Silver Travel.
Destination holidays to Australia for solo / single travellers over 50:
New South Wales, holidays to Australia 
Start in Sydney, for a fix of some of Australia's finest restaurants as well as culture and striking views across Sydney's iconic harbour. Close to the city, there's no shortage of beautiful beaches; from Palm Beach located on the Northern Beaches to Jervis Bay, where you can find excellent snorkelling and diving opportunities. Other stops you should consider for your solo holiday to Australia include the Blue Mountains, where you can go hiking, gaze across the vast valley and immerse yourself in nature.
Queensland 
Queensland is home to some of the world's most beautiful beaches, including Surfers Paradise and the Whitsunday Islands. If you're planning a solo trip to Australia, you could easily spend 2-3 weeks slowly working your way down the East Coast, taking in Brisbane and Noosa along the Sunshine Way. 
Victoria, holidays to Australia
Any solo holiday to Australia should include a visit to Melbourne. Here you'll find amazing restaurants as well as a diverse arts scene and plenty of shopping. Our best tip? Spend a couple of days exploring the city and then either book a tour or drive yourself down the Great Ocean Road. This route takes in stunning ocean views, rock formations, and quaint seaside towns. Also within driving distance from Melbourne is Phillip Island, where you can observe the famous Penguin March.
South Australia 
South Australia is a fantastic destination for a solo trip to Australia. Spend a couple of nights in Adelaide, exploring the Adelaide Central Market, with over 80 stalls selling fresh produce, cheese, meat, seafood, and more. Also worth a visit is the South Australian Museum, where you'll find a vast collection of natural history specimens, cultural artefacts, and scientific exhibits. Beyond Adelaide, South Australia has some fantastic beaches, including Glenelg and Semaphore. Solo travellers over 50 should not miss the Adelaide Hills. Our best tip? Book a guided tour or drive through the beautiful landscape.
Western Australia 
Western Australia has a lot to offer solo travellers over 50. Take a wine tour in Margaret River or go on a food trail for a taste of some of Australia's finest fare. Western Australia is one of the best places for whale watching and you can book a boat trip to see these majestic creatures up close from Perth, Augusta or Albany. If you'd prefer to stay on dry land, visit the Kimberley and appreciate beautiful rock formations in the sparse, rugged landscape.
Northern Territory 
With its indigenous roots and stunning natural landscapes, the Northern Territory is a popular destination for solo travellers over 50. Take a guided tour of Uluru and watch the sunrise or sunset. Learn more about Aboriginal culture in Arnhem Land, a remote wilderness area known for its rich indigenous culture and vast horizons. Or if you're looking for a bit of civilisation, spend a couple of days in Darwin, the capital city of the Northern Territory.
Tasmania
There's nowhere quite like Tasmania. This island state off the coast of Australia, is known for its wild and rugged natural beauty, rich history, and delicious food and wine. Stay in Hobart, the capital city and explore its rich colonial history and stunning waterfront. Be sure to go with an appetite and take a tour of the Coal River Valley wine region, visit the Bruny Island Cheese Company, or go on a food tour of Hobart's local markets and restaurants. If you're a solo traveller with an adventurous spirit, visit Cradle Mountain, an area of natural beauty with alpine landscapes, diverse wildlife, and great hiking opportunities. 
Trusted partners for over solo holidays in Australia:
Wendy Wu Tours is the UK's leading escorted tour operator specialising in sensational destinations such as…
When it comes to river cruises it's the little extras you weren't expecting that make your…
The travel specialists at Australian Sky understand how important it is to create your own personalised…
For over 30 years Intrepid have been taking travellers around the globe. That's over 30 years…
Just You have been crafting group touring holidays to UK, Europe and worldwide especially for solo…
With Scenic, you'll find it's more than an ultra-luxury cruise, it's creating handpicked, thoughtful and personalised…
Why Silver Travel Advisor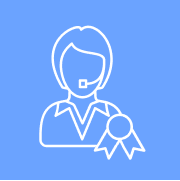 Curated by Experts
Our knowledgeable team of Personal Travel Advisors have a wealth of first-hand experience and provide advice and recommendations you can trust.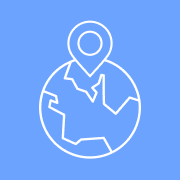 Trusted Community
Our community of like-minded mature travellers share genuine, independent travel advice and recommendations you can trust in over 3,000 reviews and articles.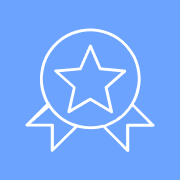 Book with Confidence
Our holidays are tailor-made so you can be confident we'll listen to your needs and make recommendations to suit, plus we are a member of ABTA for financial protection.
Explore the world on your terms
Our tailor-made service will help you plan the holiday of your dreams with one of our Travel Experts