Family time is precious, so make memories with your nearest and dearest on a holiday curated to suit each and every generation.
From camping in Cornwall, to a beach break in the Balearics, or even a fun-filled getaway to Florida, there are endless ways to bring the whole family together for a holiday to remember.
Both the young, and the young at heart, can have their fair share of fun.
Multi-generational holidays have never been more popular and here at Silver Travel Advisor we understand just how important it is to make sure everybody is considered and catered for.
While the children may need activities and adventure, the grown-ups might like a dash of cuisine and culture. Certain destinations are made for multi-generational holidays.
Take Orlando for example, heralded as the 'theme park capital of the world' there's no shortage of rides and rollercoasters, but it's also famed for some of the most glorious golf courses in the state.
Just as important as the destination, is the accommodation. Many hotels can cater to multi-generational families with interconnecting room options.
You may opt for a villa or private house so the whole family can feel at home.
Or why not sample a cruise where there really is something for everyone.
"With everyone living busy lives it's nice to get some quality family time. Thailand is one of our favourite destinations as a family as it offers something for all ages. Combining Bangkok with a beach gives everyone something to look forward to."
Your holiday, your choice
Sandy, pebble, boulder, shell or sea glass; there's nothing better than a family day at the beach. From the soft sands of Formentera to the endless stretches of Florida coastline and not forgetting the UK beaches under our very own noses.
Many cruise lines live and breathe innovation for family friendly holidays. There's water slides, go-karting, laser tag and video arcades to keep younger family members entertained - and if the children are happy, the parents are happy! The Silver Travel team can guide you through the plethora of choices available.
When seeking luxury family holidays we find there's nothing that quite compares with a private villa holiday with all the trimmings, private pool, and even your own personal chef. Everyone's level of luxury varies; tailoring your holiday to your needs is what it's all about.
A popular choice for so many family holidays. There's no need to say 'no' to the old and young alike when you have all your food and drink catered for. Take the worry out of budgeting and plump for all inclusive.
Not always an obvious choice for family holidays, but there's the evident ease of taking the train door to door from the UK to Disneyland Paris and beyond. Or why not venture further, we know first hand how the ever changing landscapes can keep the kids entertained.
Many touring companies offer itineraries specifically for families so together you can make memories and discover more along the way. Try Costa Rica for wildlife spotting, or how about a USA road trip to hear those immortal words 'Are we there yet?'!
There is something very special about seeing the wonders of a safari through the eyes on children. Many safari lodges and resorts are designed with families in mind to ensure every generation can appreciate the surrounds and wildlife. We love tented safaris for family escapades.
We at Silver Travel Advisor are delighted to partner with several holiday companies and cruise lines that cater to the needs of travellers with accessibility needs, so you can travel without boundaries.
Introduce the next generation to an adventurous holiday. There's no doubt stepping out and enjoying the great outdoors is a great family activity. With watersports and skiing a particular family favourite, let the team talk you through options to keep all the family entertained.
You Take Care of The Memories, We'll Take Care of The Rest. Royal Caribbean has been…
For over 30 years Intrepid have been taking travellers around the globe. That's over 30 years…
Tap into Inghams 85+ years' experience of exploring the great outdoors. Ski the slopes, walk the…
Escape into the heart of Europe with a range of wonderfully situated parcs and delightfully appointed…
Choosing the perfect villa holiday in Corfu was how CV Villas started in 1972. Since then,…
Celebrity Cruises is consistently voted one of the top cruise lines in the world. Bringing guests…
In practice, it sounds idyllic but planning a multi-generational holiday can be challenging….
Celebrating Mum's birthday at this thoughtfully-designed wheelchair-accessible house….
Silver Travel Advisor's Head of Retail, Julie Crumpton, took a cruise with her husband and teenage daughter to experience the…
As someone who holidays with both elderly parents and children, finding a holiday that keeps both ends of the age…
we spent 10 nights at Hotel Falesia on the Algarve in Portugal. The staff in this family run hotel were amazing, nothing was too
Madagascar with Exoticca Travel
My sister and I saw a rather cheap holiday to Madagascar and the itinerary, although quite busy, seemed to cover a lot of the
Failures to follow through and fulfill
A hop, skip and jump from Beaulieu station, The Beaulieu Inn seemed to be a perfect choice for our trip. A wonderful location in
Why Silver Travel Advisor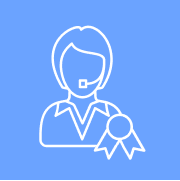 Curated by Experts
Our knowledgeable team of Personal Travel Advisors have a wealth of first-hand experience and provide advice and recommendations you can trust.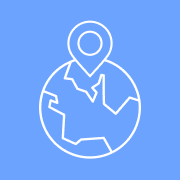 Trusted Community
Our community of like-minded mature travellers share genuine, independent travel advice and recommendations you can trust in over 3,000 reviews and articles.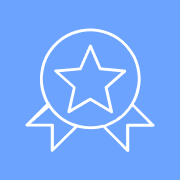 Book with Confidence
Our holidays are tailor-made so you can be confident we'll listen to your needs and make recommendations to suit, plus we are a member of ABTA for financial protection.
Explore the world on your terms
Our tailor-made service will help you plan the holiday of your dreams with one of our Travel Experts