A holiday to China offers a multitude of unique experiences and if you're travelling solo you've got all the time you like to absorb them. Move at your own pace, linger amongst stunning scenery, enjoy the sights and sounds - and definitely don't share the dim sum. China is an unmissable destination for solo travellers over 50.
What are the best cities to visit in China?
Chengdu
Don't miss the renowned Giant Panda Breeding Research Base, where you can witness adorable pandas munching on bamboo while learning about wildlife conservation. Explore the vibrant city of Chengdu for an unforgettable adventure. Discover stunning landscapes, indulge in delectable cuisine, and immerse yourself in captivating museums. Perfect for solo travellers over 50 seeking a unique and enriching experience.
Beijing
Experience Beijing's captivating charm and breathtaking wonders. Discover iconic landmarks like the Forbidden City, the Great Wall, Tiananmen Square, and the Summer Palace. Explore traditional hutongs, savour Peking Duck, and find serenity in the tranquillity of a tea house. As night falls, immerse yourself in a vibrant ambience and indulge in baijiu, a sorghum wine that will awaken your senses. Let Beijing enchant, leaving you spellbound and yearning for more.
Xi'an
Discover Xi'an, the ultimate destination for solo travellers. Immerse yourself in Xi'an's ancient streets, where the Silk Road began and embark on an unforgettable adventure. A captivating city teeming with history. Marvel at the awe-inspiring Terracotta Warriors, safeguarding Emperor Qin Shi Huang's tomb for 2,200 years and be sure to experience the lively Muslim Quarter, boasting atmospheric markets and culinary delights. 
Guangzhou
For your first stop, think about visiting Guangzhou. The city is a top destination for Cantonese cuisine, luring visitors from across the world. Join a group tour to taste Guangzhou's best foodie delights then explore an intriguing mix of old and new in a city where skyscrapers nudge the clouds and monks shuffle around ancient Buddhist temples. 
Zhangjiajie
Zhangjiajie is best known for its remarkable scenery which inspired the topography of Avatar (2009). Take in the dramatic rock formations and subtropical forests as well as the impressive 300-metre-long glass suspension bridge.
Guangxi 
Deep in the Guangxi region of South China, you'll find the breathtaking city of Gullin. Walk along the rice terraces and get a true taste of rural life by staying in a house on wooden stilts. Be sure to try the oil tea while you're here too. 
Unmissable Sights in China
LeShan Buddha
There's so much to see in China. The 1,200-year-old LeShan Buddha is a monument carved directly into the rock face where two rivers meet. Listed as a World Heritage site, this red-toned statue stands 71 metres tall and 28 metres wide, making it the largest ancient Buddha in the world. 
Dunhuang Town
And if you're interested in art, the atmospheric town of Dunhuang sits on the ancient Silk Road and is home to one of the world's most important collections of Buddhist art. In the surrounding area, you'll find hundreds of Buddhist caves with breathtaking murals inside them. 
Zhouzhuang
If you want to escape the bustle of Shanghai for a while, book a tour of the historic waterside town of Zhouzhuang. See ornate gardens, walk over scenic bridges, take a boat ride and enjoy the food. It's a popular destination for Chinese tourists as well as solo travellers from around the world. And when you've done all that, try some morning Tai Chi. This traditional exercise helps to tone muscles that help with balance and stamina and joining a group class is easy – just remember to ask politely and be respectful as you follow along.
Experience stunning scenery
Great Wall of China
No solo trip to this magnificent country would be complete without seeing the Great Wall of China. It's the world's longest man-made structure and one of the New Seven Wonders of the World. 
To make the experience more special, spend the night inside a guard tower and be transported back through history. There are Great Wall hiking and camping trips that range from an afternoon to one night, or for the more intrepid, there are even longer trips. These tours are a great way to meet other like-minded travellers.
Mount Kailash
Mount Kailash is a favourite holy site for Buddhists, Hindus and other religious groups, rising over Lake Manasarovar with mystery and beauty. You'll need to arrange a group tour with a government-approved agency but you'll meet like-minded others and get to experience a part of China that few others will ever get to see. 
A solo holiday to China gives you endless opportunities to discover the country's immersive culture and spectacular landscape at your own pace. 
Join Silver Travel Advisor on a fully hosted 11-day trip exclusively for solo travellers. Journey from the imperial treasures of Beijing through atmospheric Xian with its enigmatic legions of Terracotta Warriors to reach the charming city of Chengdu, where you will meet its most famous residents – the captivating Giant Pandas. We'll finish in Shanghai, a place where incredibly old and state-of-the-art rub shoulders seamlessly.
Trusted partners for over 50s singles holidays in South Africa:
Cox & Kings specialises in award-winning small group tours and luxury tailor-made itineraries to the world's…
For over 30 years Intrepid have been taking travellers around the globe. That's over 30 years…
Just You have been crafting group touring holidays to UK, Europe and worldwide especially for solo…
We are delighted to unveil Jules Verne's brand new, story-led mini brochure which features a selection of tours and cruises grouped by theme to
Featured articles
For more ideas, inspiration and advice traveling to South Africa you might also like to take a look at articles from our travel writers on their adventures:
It's understood that South Africa is an expensive long haul destination. However, it's currently an excellent value for money destination….
Anyone planning a trip to South Africa will not be disappointed the country has a rich history and plenty…
Why Silver Travel Advisor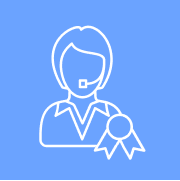 Curated by Experts
Our knowledgeable team of Personal Travel Advisors have a wealth of first-hand experience and provide advice and recommendations you can trust.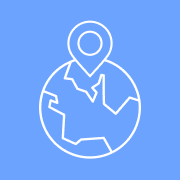 Trusted Community
Our community of like-minded mature travellers share genuine, independent travel advice and recommendations you can trust in over 3,000 reviews and articles.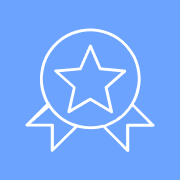 Book with Confidence
Our holidays are tailor-made so you can be confident we'll listen to your needs and make recommendations to suit, plus we are a member of ABTA for financial protection.
Explore the world on your terms
Our tailor-made service will help you plan the holiday of your dreams with one of our Travel Experts