What could be better than sharing travel experiences with a group of like-minded companions? Family, a group of friends or even special interest groups, we can tailor-make a trip to suit.
A weekend away in the UK. A golfing holiday in the Algarve. Wine tasting in South Africa. Wildlife spotting in Canada. However you choose to spend your spare time, spend it together and experience a holiday to remember.
Travelling as a group can be a rewarding experience. You may find that you try new activities that you may not have previously considered, or see a different perspective to a destination or country.
One thing is for sure though, you will never be short of company and conversation.
Together a group of like-minded mature travellers can experience unique moments and create memories that will be talked about long after the trip has ended.
And let's not forget about the joy of seeing a destination through the eyes of children and grandchildren, family group travel is on the increase as we seek to reconnect with loved ones. 
From a practical point of view, organising a group holiday may seem like a daunting task, but it's one that we at Silver Travel Advisor relish.
We can work with you and your group at every step of the process, from advising where you should go and where to stay, to collecting everyone's personal details and payments.
"With best friends now scattered around the country, nothing beats a week's joint Cottage Holiday rental so folks can come and go as they choose but always have the 'mother ship' ready for a shared evening meal over stories, memories and great home-cooked food and wine."
Your holiday, your choice
When it comes to group get togethers the beach provides the perfect playground. With many people choosing to spend milestone birthdays with friends we'll recommend the best beach destinations for any such celebration.
With such a diverse range of things to do, onboard and on shore, a cruise is a perfect way to travel as a group. Some cruise lines have the flexibility to work with groups to build a bespoke onboard itinerary, you could even take your hobby to water.
Luxury comes in many shapes and sizes. From chartering a yacht to sail the waters of Croatia, to small group journeys throughout North America, to renting castles in Scotland. Travelling as a group doesn't mean you have to compromise on quality. Our team can guide you through the best of luxury group travel.
The benefit of all inclusive for group travel is that nobody has to worry about 'their share'! It's a highly cost effective way of enjoying travelling together without the difficult conversation of who owes what.
Sometimes less is more, so say our friends at Great Rail Journeys, which is why on their Small Group Tours numbers are capped at 25. All of this ensures they can include activities that just aren't feasible for larger groups.
Small group tours are the very essence of many of our touring partners. Creating imaginative itineraries, once in a lifetime experiences, in the UK, Europe and further afield. Experiences all the better for being shared with friends.
One of our favourite group safari ideas is gorilla trekking in Rwanda. This unique opportunity to see gorillas in their natural habitat is unforgettable, and encounters with these beautiful creatures as they go about their daily lives is carefully managed, with expert trackers and guides leading small groups to spend an awe-inspiring hour in their company.
We at Silver Travel Advisor are delighted to partner with several holiday companies and cruise lines that cater to the needs of mature travellers with accessibility needs, so you can travel without boundaries.
Walking, golf, diving and skiing are the most popular group activity holidays, with plenty of opportunity to enjoy your passion in wonderful settings. For something a little more challenging, why not take on a once in a lifetime trek? A few of our Silver Travellers have scaled the heights of Kilimajaro in recent years - if we can do it then anyone can.
Fancy a few days in an historic manor set in acres of stunning countryside?  Superb. Or…
For over 30 years Intrepid have been taking travellers around the globe. That's over 30 years…
With all ships carrying less than 1,400 guests, Silver Travellers will be sure to enjoy the…
Choosing the perfect villa holiday in Corfu was how CV Villas started in 1972. Since then,…
Alfa Travel is one of the UK's largest coach holiday companies, offering quality, value for money…
Wendy Wu Tours is the UK's leading escorted tour operator specialising in sensational destinations such as…
India is a vast, sprawling country offering myriad tastes, textures, sounds and sights to experience. Here, we round up a…
When a friend said they fancied sailing around the Greek Islands for a week, I jumped at the chance to…
With meadows, wild swimming and wacky activity options, Morzine in the French Alps has as much going for it as…
A rocky start- but it was plain sailing from then on…
The journey from home, via Rhodes, had been uneventful once we had negotiated the flight delay accompanied by no less than four seat changes,
Ancient metal objects was the message, and in a castle you'd expect swords, halberds, even the keys to dungeons, but these were mainly tiny,
Unusual plants for sale at Great Dixter Plant Fairs, Northiam, Rye
Great Dixter Plant Fairs obviously attract people who love buying plants; the fairs are a magnet for those who are seeking the rare and
Why Silver Travel Advisor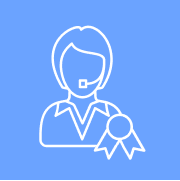 Curated by Experts
Our knowledgeable team of Personal Travel Advisors have a wealth of first-hand experience and provide advice and recommendations you can trust.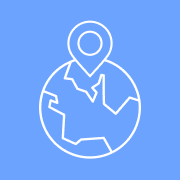 Trusted Community
Our community of like-minded mature travellers share genuine, independent travel advice and recommendations you can trust in over 3,000 reviews and articles.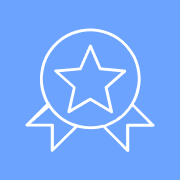 Book with Confidence
Our holidays are tailor-made so you can be confident we'll listen to your needs and make recommendations to suit, plus we are a member of ABTA for financial protection.
Explore the world on your terms
Our tailor-made service will help you plan the holiday of your dreams with one of our Travel Experts