There's nothing quite like the feeling of warm sand underfoot as you gaze out over crystal clear waters. A beach holiday is the perfect way to step back from everyday life and enjoy days spent in the sun and evenings dining under the stars.
But it's not all slow and steady, most beach resorts offer a programme of activities from watersports, to fitness classes and entertainment, so you can be as active as you choose, or simply opt for the shade of a swaying palm tree with a good book.
Beach holidays for everyone
Solo Travellers
Take some time for yourself to relax and unwind by the sea. A carefree beach break does wonders for the soul and offers a beautiful backdrop for a solo sojourn.
Couples
Swap the everyday norm for beachfront bliss and create lasting memories together, whether you're celebrating a special occasion or need no reason at all.
Family
Fun in the sun is what family holidays are made of. There's no shortage of activities for all the family whether its building sandcastles or exploring rockpools.
Groups
When it comes to group get togethers the beach provides the perfect playground, with plenty on offer to keep all entertained.
Europe offers some of the best beach holidays in the world, making it almost impossible to choose between the sands of Spain, Greece, Portugal, Italy, Croatia and more.
Best for: Couples, Family, Groups, Solo Travellers
The islands of the Maldives are world-renowned as paradise on earth, while Mauritius blends laid-back beaches with adventures aplenty.
Best for: Couples, Family, Solo Travellers
When you dream of sun-kissed beaches the Caribbean may be the first destination to spring to mind. Each island offers a unique take on beach perfection.
Best for: Couples, Family, Groups, Solo Travellers
"Sun, sea and sand – what more could you need. I love relaxing on the beach with a good book in hand, the best way to switch off and unwind."
With extensive knowledge of the island, Just Corsica offer personally selected hotels, villas and apartments to…
Luxury means many things to many people and at Sovereign they pride themselves on 'the fine art of…
With extensive knowledge of the island, Just Sardinia offer personally selected hotels, villas and apartments to…
Escape into the heart of Europe with a range of wonderfully situated parcs and delightfully appointed…
Choosing the perfect villa holiday in Corfu was how CV Villas started in 1972. Since then,…
Kerry Gallagher discovers the art and architecture of Cinnamon Bentota Beach, Sri Lanka From the moment I arrived it was clear, there's something special about Cinnamon Bentota Beach. After
Known for some of the most open and inviting luxurious hotels, spacious beaches and rich culture and history, Barbados lends itself as the perfect post pandemic travel destination….
An hour's drive from the glitz of downtown Dubai, popular with footballers' wives and reality TV 'stars', lies the new and exciting holiday destination of Ras Al Khaimah –
Within roughly 10 seconds of flopping down by the pool, I was asked if I would like any water and my towel was adjusted to fit the sun lounger
Why Silver Travel Advisor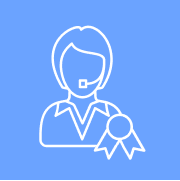 Curated by Experts
We are proud to feature some of the very best travel journalists as well as a wide range of mature contributors whose travel advice we trust as experts in over 50s travel.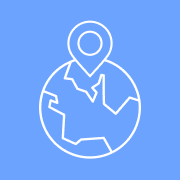 Trusted Community
Our community of like-minded mature travellers share genuine, independent travel advice and recommendations you can trust in over 3,000 reviews and articles.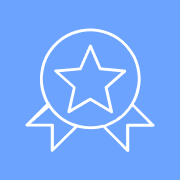 Book with Confidence
Our holidays are tailor-made so you can be confident we'll listen to your needs and make recommendations to suit, plus we are a member of ABTA for financial protection.
Explore the world on your terms
Our tailor-made service will help you plan the holiday of your dreams with one of our Travel Experts