Egypt is a place where ancient civilisation, culture and adventure collide. The mighty Nile cuts through the desert landscape, creating a vast oasis along its banks. Elsewhere, you'll find pharonic remains, sphinxes and beguiling pyramids.
Wherever you visit on your holiday to Egypt, you and your travel companions or partner will be enthralled by all that this remarkable country has to offer.
Destination highlights for holidays to Egypt for over 50s, couples & families
From river cruises down the Nile and snorkelling in the Red Sea, to the three great pyramids of Giza and the towering temples in Luxor. There are many highlights to add to your Egypt travel itinerary, suitable for all ages. 
Cairo
The energy in Cairo is chaotic and addictive. As soon as you arrive, you'll be hit by heady heat, fragrant smells and continual clatter of the city. The best time to explore the streets and famous shopping bazaars is in the evening when you can watch the sun sink into the horizon and then go in search of delicious local cuisines at one of the many restaurants. 
Giza
The pyramids are not to be missed. They're almost otherworldly, peeking out from the sand in their perfect symmetry. You can admire these triangular feats of architectural engineering at three sites; Giza, Dahshur and Saqqara. If you want to visit all three, you can book a full-day tour with a driver and guide. 
Abu Mena
An hours' drive inland from Egypt's gold-sand beaches, Abu Mena is an archaeological site where you can visit the remains of an ancient holy city. Even today, relics of basilicas, public buildings, streets, monasteries, houses and workshops are in identifiable condition after careful restoration. For families and couples, a visit here is a chance to step back in time. 
Valley Of The Kings
The Valley of the Kings is carved into the side of a sand-covered cliff. It's in this arid setting where you'll find 63 magnificent royal tombs, still intact with hyroglyphics and ornate decoration. Some of the tombs have been partly destroyed by treasure hunters, floods and the effects of mass tourism but it's a worthwhile day trip even if just to experience the dusty drive out to the Valley. The entry ticket gains access to three tombs, with additional tickets to see the tombs of Ay, Tutankhamun, Seti I and Ramses VI.
Temple of Karnak
This labyrinth-like temple is every explorer's dream. It's a network of sanctuaries, kiosks and obelisks, covering more than two square kilometres and large enough to fit ten cathedrals. At the centre is the Temple of Amu, which is considered the earthly 'home' of the local god. The further into the complex you venture, the deeper back in time you will go. To see this magical place in all its splendour, visit early morning or late afternoon when the light is golden and soft. 
The best time to visit Egypt for over 50s, couples & families
The best time to visit Egypt is between October and April. During this time the temperatures are cooler but the sunshine is still abundant. Generally, the hottest period is between June and August when daily temperatures can hit 40°C – this is a popular period for beach holidays, snorkelling and surfing but it's best to avoid the bustling cities, souks and shopping bazaars. 
Trusted partners for over 50s, couples & family holidays in Egypt:
Travelsphere has specialised in providing guided touring holidays across the globe for over 50 years. From…
Newmarket Holidays is an award-winning British tour operator providing a portfolio of worldwide escorted trips, resort-centred…
We're a company, and a family, of passionate travellers. As a family-owned travel company for nearly…
Featured articles
For more ideas, inspiration and advice on Egypt, you might also like to take a look at articles from our travel writers on their adventures:
Few places inspire with ancient sites and treasures untold quite like Egypt does… Cruise the Nile in search of ancient…
Edged by desert and with the stunning Red Sea Mountains as a backdrop, El Gouna (22km north of Hurghada) is…
Why Silver Travel Advisor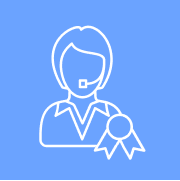 Curated by Experts
Our knowledgeable team of Personal Travel Advisors have a wealth of first-hand experience and provide advice and recommendations you can trust.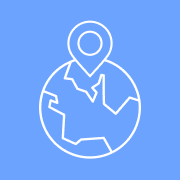 Trusted Community
Our community of like-minded mature travellers share genuine, independent travel advice and recommendations you can trust in over 3,000 reviews and articles.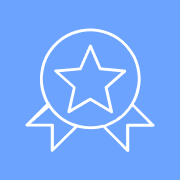 Book with Confidence
Our holidays are tailor-made so you can be confident we'll listen to your needs and make recommendations to suit, plus we are a member of ABTA for financial protection.
Explore the world on your terms
Our tailor-made service will help you plan the holiday of your dreams with one of our Travel Experts