A holiday to South Africa ticks a lot of boxes. Here, you'll experience mouthwatering cuisine, sensational scenery, incredible wildlife and fascinating historical heritage, not to mention an abundance of sunshine and valley-spanning wineries. If this all sounds up your street, we are here to help.
Whether you're travelling as a couple or as a multi-generational family, read on for our pick of some of the best places to see in South Africa, plus a roundup of the travel partners who will make your holiday truly unforgettable.
South Africa destination highlights for over 50s, couples & families
Garden Route 
There's something almost otherworldly about this swathe of natural beauty. The Garden Route stretches for 200 km from Mossel Bay in the west to Storms River in the east. Along this coastline you'll find pristine beaches and lagoons with crashing waves. Inland, you'll be treated to views across rolling hills and the Outeniqua and Tsitsikamma mountain ranges that divide the verdant Garden Route from the arid Little Karoo. Consider this a not-to-be-missed item on your holiday to South Africa.

Kruger National Park
No family holiday to South Africa is complete without seeing some wildlife. Kruger National Park is the place to go with a diverse array of safari opportunities and tours available all year round. As the biggest national park in South Africa, covering 7,500 square miles, you and your travel companion or family could easily spend three to four nights in the park. This will give you even more opportunities to see the Big Five – lions, leopards, rhinos, elephants and buffalos – as well as enjoy the peace and tranquillity of the savannah. It's worth noting, the best time to visit for game viewing tends to be from May to October. 
The best cities in South Africa that over 50s, couples & families should Visit
Cape Town 
It's no understatement to say Cape Town is iconic. Its skyline is framed by the almost disorientingly flat-topped Table Mountain and crashing surf along the shore. Whether you're travelling as a couple or with family, a holiday to South Africa is not complete without a few days exploring Cape Town. visit the city's colourful art scene and world-class restaurants, stay to learn about the city's complex past and venture to other corners of the Western Cape. Some of our Cape Town highlights include a short, steep hike for views across the city from Lion's Head, penguin watching at Boulders Beach and fish and chips in Hout Bay. 
Johannesburg
In recent years, Johannesburg has started to shed its grisly reputation becoming a rejuvenated city with a spring in its step. There are galleries, restaurants, bars and boutiques, as well as weekly markets in the buzzing district of Braamfontein and Maboneng. 
Stellenbosch 
Stellenbosch is wine territory. If you're planning a holiday to South Africa as a couple or a family, a visit to Stellenbosch is a chance to try some world-class wines while taking in breathtaking countryside. In the town itself, explore the Cape Dutch, Georgian and Victorian architecture along its oak-lined streets along with a clutch of museums, quality restaurants, hotels and bars. 
Trusted partners for over 50s, couples & family holidays in South Africa:
Cox & Kings specialises in award-winning small group tours and luxury tailor-made itineraries to the world's…
With five decades of expertise and an encyclopaedic knowledge of rail networks, Great Rail Journeys offer…
Our friends at Classic Collection Holidays will create your perfect luxury holiday with the minimum of…
Newmarket Holidays is an award-winning British tour operator providing a portfolio of worldwide escorted trips, resort-centred…
Featured articles
For more ideas, inspiration and advice on South Africa, you might also like to take a look at articles from our travel writers on their adventures:
In the green valleys of South Africa's Eastern Cape, this rhino experience is a unique, immersive and tactile opportunity to…
One glimpse of the gleaming livery of Pride of Africa, further enhanced by the fact waiters are pouring refills of…
South Africa is a rainbow nation in so many ways: its people, its geography, its cities and certainly, its flora…
Why Silver Travel Advisor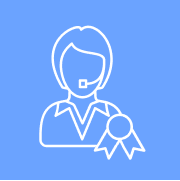 Curated by Experts
We are proud to feature some of the very best travel journalists as well as a wide range of mature contributors whose travel advice we trust as experts in over 50s travel.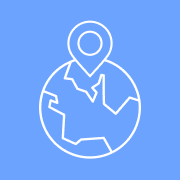 Trusted Community
Our community of like-minded mature travellers share genuine, independent travel advice and recommendations you can trust in over 3,000 reviews and articles.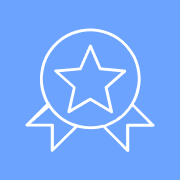 Book with Confidence
Our holidays are tailor-made so you can be confident we'll listen to your needs and make recommendations to suit, plus we are a member of ABTA for financial protection.
Explore the world on your terms
Our tailor-made service will help you plan the holiday of your dreams with one of our Travel Experts