Canada is a country of truly epic proportions. Hulking mountains, glistening glacial lakes, vibrant cities, sprawling forests, mighty rivers and mind-blowing wildlife. Whether you're booking a holiday to Canada as a couple aged over fifty or as a family, you certainly won't be short of sights to see, tastes to try and places to explore. Here, we round up just a handful of Canada's many destination highlights.
Here are top destination holidays to Canada for over 50s by Silver Travel.
Destination highlights for holidays to Canada for over 50s, couples & families

From skyscrapers set against snow-capped peaks to the vast grasslands of the Prairie Provinces. The scale of Canada runs from one extreme to another. Go on the hunt for oozing piles of Poutine in Montréal, catch a glimpse of polar bears in Manitoba and summit a peak in Gros Morne National Park. 
Ontario
Located in east-central Canada, the province of Ontario shoulders the U.S. and The Great Lakes. It offers visitors an abundance of natural beauty as well as vibrant city life in both Toronto and Ottawa. Both cities have thriving arts scenes and a plethora of foodie delights to feast on. Whether you want to fully immerse yourself in nature or follow your nose through Toronto's Little Italy, Greektown and Chinatown, Ontario is a wonderful holiday destination for couples over fifty and families. 
Québec
A province known for its rich mix of old and new, its harmonious collision of European and North American culture, and not to mention, its stunning surroundings. Québec has so much to offer couples over fifty and families looking for a holiday in Canada. In Québec City, wander the cobblestone streets of Old Québec, visit the historic Chateau Frontenac, and get lost in the many museums and galleries that showcase the region's unique culture and history. Beyond the city, head to popular routes including the Gaspe Peninsula, the Laurentian Mountains, or the Eastern Townships. A three-hour drive from Québec City, is the Saguenay Fjord which stretches over 100 km and is recognised as one of the most beautiful fjords in the world. With its remarkable natural beauty, bustling cities, and unique culture, Québec is sure to make a memorable holiday destination for couples over fifty and families.
British Columbia
Sitting on the west coast of Canada, British Columbia is a province with a lot going on. Within its 364,764 square miles, you'll find the Kootenay Rockies, the Okanagan Valley and the Gulf Islands. Also not to be missed is Vancouver, a city which practically fizzes with its mix of urban and natural attractions, including nearby Whistler or Victoria. Plus there's wildlife around every corner, from swooping eagles overhead to whale watching off the coast and grizzly bears in British Columbia's Great Bear Rainforest. No matter where you choose to visit, you're guaranteed not to be disappointed by the magnitude and diversity of British Columbia.
Alberta 
Alberta is a province in Western Canada bursting with natural beauty and an enviable swathe of the Rocky Mountains. Visit Banff National Park, known as Canada's most iconic natural attraction where mountains reign supreme and glassy glacial lakes stretch out for miles. Choose to hike, bike, ski, or take a scenic drive and explore Banff's many attractions, including Lake Louise, Moraine Lake, and the Banff Hot Springs. Another travel highlight in Alberta is the capital city Calgary, still steeped in western culture and affectionately nicknamed 'cowtown'. Alberta is also home to many Indigenous communities, including First Nations, Inuit and Métis which you can learn more about by visiting museums, such as the Royal Alberta Museum or the Head-Smashed-In Buffalo Jump Interpretive Centre. 
Yukon
Yukon is located in the northwest of Canada. It's far enough north that you can see the Northern Lights here between August to April and during the winter months, expect freezing temperatures and stunning snow-covered landscapes. Yukon is the perfect destination for travellers with an appetite to explore. Pack your walking boots and explore Kluane National Park, which features the world's largest non-polar ice field, and Tombstone Territorial Park, known for its striking mountain peaks and alpine tundra. Yukon is also home to magnificent wildlife, including moose, caribou, grizzly bears, and wolves. Our top tip? Book a guided tour to see these creatures in their natural habitat. If you're booking a holiday to Yukon as a couple over fifty or as a family, make sure to pack appropriate clothing for the season you'll be visiting, as temperatures can vary wildly throughout the year.
Trusted partners for over 50s, couples & family holidays in Canada:
The world keeps turning – don't miss incredible, budget-friendly ways to turn your travel dreams into…
With five decades of expertise and an encyclopaedic knowledge of rail networks, Great Rail Journeys offer…
For over 30 years Intrepid have been taking travellers around the globe. That's over 30 years…
Travelsphere has specialised in providing guided touring holidays across the globe for over 50 years. From…
Newmarket Holidays is an award-winning British tour operator providing a portfolio of worldwide escorted trips, resort-centred…
Featured articles
For more ideas, inspiration and advice on Canada, you might also like to take a look at articles from our travel writers on their adventures:
This long convoy of carriages is ready to carry me on a cinematic voyage across part of Canada and through…
Why Silver Travel Advisor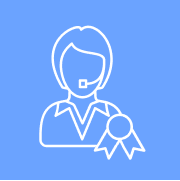 Curated by Experts
Our knowledgeable team of Personal Travel Advisors have a wealth of first-hand experience and provide advice and recommendations you can trust.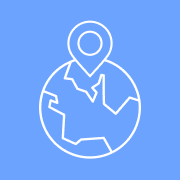 Trusted Community
Our community of like-minded mature travellers share genuine, independent travel advice and recommendations you can trust in over 3,000 reviews and articles.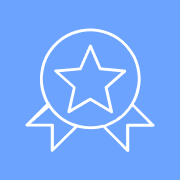 Book with Confidence
Our holidays are tailor-made so you can be confident we'll listen to your needs and make recommendations to suit, plus we are a member of ABTA for financial protection.
Explore the world on your terms
Our tailor-made service will help you plan the holiday of your dreams with one of our Travel Experts