China promises a unique cultural experience for travellers. Whether it's a holiday for one or a group adventure you're seeking, China is a place where modern life collides with ancient history. With iconic landmarks like the Great Wall, bustling cities, beautiful rice fields and a riot of colourful festivals, no one could fail to be captivated by this magnificent country.
Here's a taste of what you can expect on a holiday to China.
What are popular tourist destinations in China?
Visit the city of Beijing. It's easy to see why Beijing draws so many tourists with the Forbidden City, the Great Wall of China, Tiananmen Square and the Summer Palace all on hand to visit. Get lost in the labyrinth of traditional hutongs (alleyways), feast on Peking Duck, then visit a traditional tea house or enjoy a boisterous evening sampling the local baijiu (sorghum wine).
See pandas at Chengdu. The city has a mix of stunning scenery, mouth-watering food, museums and of course, the renowned Giant Panda Breeding Research Base. Younger family members are sure to enjoy pandas munching on bamboo while learning about conservation and endangered wildlife. 
Go trekking at Tiger Leaping Gorge. It's one of China's most famous treks, a 22 km hiking trail that winds through a World Heritage-listed gorge in Yunnan. Framed by spectacular snow-capped mountains and the scenic Jinshajiang River, the gorge itself plunges to depths of 3,600m and is one of the deepest gorges in the world. But don't be intimidated. The gorge is accessible to all fitness levels with clearly-marked trails and small inns and hotels dotted along the way. 
Explore the captivating city of Xi'an. Home to the awe-inspiring Terracotta Warriors. Dating back 2,200 years, these extraordinary historical artefacts were crafted to safeguard the underground tomb of Emperor Qin Shi Huang. Stroll through the ancient streets of Xi'an, where the Silk Road began, a trade route that continues to enchant visitors to this day. Don't miss the vibrant Muslim Quarter, teeming with atmospheric markets and delightful culinary delights. Embark on an unforgettable adventure to Xi'An, the perfect destination for over 50s and their families to immerse themselves in China's rich history and cultural heritage.
What are popular tourist destinations in China?
Shanghai is a must-visit destination. This vibrant city beautifully combines the charm of the past with the innovation of the future. Marvel at the grand display of 1920s architecture and indulge in the city's sophisticated restaurants and rooftop bars. Don't miss the sci-fi neon-lit skyscrapers across the bay, a sight that is sure to amaze. For a taste of ancient China, make a trip to Zhujiajiao Water Town. To make the most of your visit, consider booking a Shanghai City Private Day Tour. Get ready for an unforgettable experience that blends the past and future of China.
See pandas at Chengdu. The city has a mix of stunning scenery, mouth-watering food, museums and of course, the renowned Giant Panda Breeding Research Base. Younger family members are sure to enjoy pandas munching on bamboo while learning about conservation and endangered wildlife. 
Different types of regional cuisines
There are eight types of regional cuisines to try on your holiday to China, each one brings specific spices and tastes to their dishes that will have you asking for a recipe. Fujian cuisine is inspired by its coastal position and mountain terrain, bringing in bamboo shoots, earthy mushrooms, shellfish and turtles. The Cantonese cuisine is most popular with their use of stir-frying and steaming as well as using all available meats – some such as chicken feet or snake may appeal to the more adventurous! Cantonese cuisine is the home to the mouth-watering dim sum that has become a firm favourite around the world.
Tea tour
First, let's talk about tea. It's the national beverage of China and in traditional culture, the way you drink or pour reflects social status. Tea connoisseurs might take the Hangzhou tea tour, a chance to enter a tea plantation, pick your own tea leaves, visit a tea farmer's house and learn the noble art of tea-making. 
Experience festivals
As for festivals to experience, China has plenty. The Lantern Festival takes place on the 15th day in the first lunar month, inviting visitors to light a lantern and let it into the night sky. It's a truly beautiful spectacle. Of course, the most well-known festival is Chinese New Year but think carefully before visiting then as it can be crowded, with many people travelling around and some shops and exhibits closed. 
Culinary delights
If you want to uncover China's culinary delights, take part in a food tour or try your hand at making noodles. You'll learn about traditional dishes, spices and exotic ingredients – all great knowledge to bring home for your next dinner party. Food tours are widely available in most towns and cities, and the best part is you get to sample the delights you've created at the end.
The world's best dim sum
Guangzhou ties in Cantonese cuisine that lures many from across the world, with some of the finest dim sum in China. Enjoy this city alone or take a tour that places you in a group of like-minded people where you can taste and gaze upon what Guangzhou has to offer. 
With activities for all ages, China is a destination suited to over 50s, couples and families alike. It's a country steeped in history and culture, yet leads the way in today's modern society with flavours, sights and sounds unlike anywhere else in the world. 
For advice on planning your holiday to China, call Silver Travel Advisor on 0800 412 5678.
Trusted partners for over 50s, couples & family holidays in India:
Wendy Wu Tours is the UK's leading escorted tour operator specialising in sensational destinations such as…
Cox & Kings specialises in award-winning small group tours and luxury tailor-made itineraries to the world's…
For over 30 years Intrepid have been taking travellers around the globe. That's over 30 years…
That sense of adventure to discover the world is at the heart of Jules Verne. Established…
Featured articles
For more ideas, inspiration and advice on India, you might also like to take a look at articles from our travel writers on their adventures:
India is a vast, sprawling country offering myriad tastes, textures, sounds and sights to experience. Here, we round up a…
Kerry Gallagher takes the trip of a lifetime to India's "Golden Triangle" with a small group tour. …
India can be a bewildering, often infuriating country, to travel in, but its many rewards are well worth it. For…
Having 'done' India's Golden Triangle some years ago, we wanted to explore Rajasthan's lesser known sights in Jaisalmer, Jodhpur, Ranakpur…
Why Silver Travel Advisor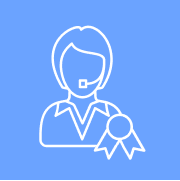 Curated by Experts
Our knowledgeable team of Personal Travel Advisors have a wealth of first-hand experience and provide advice and recommendations you can trust.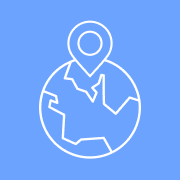 Trusted Community
Our community of like-minded mature travellers share genuine, independent travel advice and recommendations you can trust in over 3,000 reviews and articles.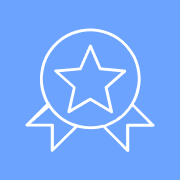 Book with Confidence
Our holidays are tailor-made so you can be confident we'll listen to your needs and make recommendations to suit, plus we are a member of ABTA for financial protection.
Explore the world on your terms
Our tailor-made service will help you plan the holiday of your dreams with one of our Travel Experts