Famous for its wild jungles, captivating wildlife, tranquil waterfalls, and dramatic scenery, Costa Rica is a rich biodiversity with plenty to do beyond just hitting the beach. Whether you're travelling in high season (between December and April) or low season (May to November), there's plenty for over 50s, couples and families to do. Embrace outdoor activities such as hiking, whale spotting or go simply to soak up the sunshine. 
San José
Centrally located on the island, the capital city is humming with amazing food, culture and history for travellers of all ages to dive into. Head to Barrio Amón, where historic buildings have been converted into contemporary art galleries or Barrio Escalante, the city's gastronomic epicentre. You'll find enough restaurants to please even the pickiest of eaters with lots of outdoor space to sit and enjoy a plateful of local delicacies. Head to Parque La Sabana for a stroll or visit Museo de Jade, housed in a huge modernist structure with several floors of exhibits. 
Guanacaste Province
For travellers who want to make a beeline for the beach, visit Guanacaste. This province is located in northwestern Costa Rica and is known for its beaches and biodiverse parkland. Some of the best beaches include Panama Beach and Coco Beach which can get lively after the sun sets. Flamingo, Ocotal and Hermosa beaches are also popular with visitors. 
You'll also find the Santa Rosa National Park in Guanacaste, with its unique dry tropical forest and surfing sites. The province also has around 250 bird species to admire so it's a great spot for bird watchers. 
Arenal Volcano
Until 2010, Arenal Volcano was still active but today it's in a resting phase. It sits in the middle of a national park with its perfectly symmetrical shape, standing high above the rest of the countryside. It's a scenic and accessible place, surrounded by a wide range of outdoor activities for you to enjoy. Visit hot springs here or hike the Las Coladas Trail that winds through the forest to a cooled lava field.
La Paz Waterfall Gardens
These manicured gardens offer visitors a chance to get close to wildlife. Home to the largest animal sanctuary in Costa Rica, you could easily spend a whole day encountering and learning about the island's native species. For travellers over 50, couples and families, you can book a tour of the complex. And if you get tired, there are several bars and restaurants on-site for a little refreshment. 
Monteverde
This network of villages, farms and nature reserves spreads out across the slopes of the Cordillera de Tilarán. The region's dense rainforest is home to howler monkeys, tree frogs and 500 species of orchids, which you can see at Jardín de Orquídeas. Just remember to pack binoculars so you don't miss anything. 
Overall, Costa Rica is one of the safest countries in South America and apparently, one of the happiest too. It has a good health system, free education and an average life expectancy of 79 years. Costa Ricans are friendly, hardworking, hospitable and relaxed. With excellent hosts like this, you're sure to make a trip to Costa Rica a truly unforgettable experience. 
Just call 0800 412 5678.
If you're ready to start planning your journey to Costa Rica the team at Silver Travel Advisor is on hand to help.
Trusted partners for over 50s, couples & family holidays to Costa Rica:
Cox & Kings specialises in award-winning small group tours and luxury tailor-made itineraries to the world's…
For over 30 years Intrepid have been taking travellers around the globe. That's over 30 years…
Our friends at Classic Collection Holidays will create your perfect luxury holiday with the minimum of…
Why Silver Travel Advisor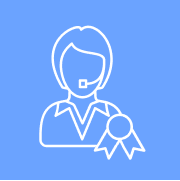 Curated by Experts
Our knowledgeable team of Personal Travel Advisors have a wealth of first-hand experience and provide advice and recommendations you can trust.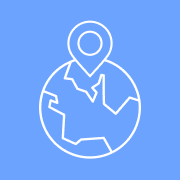 Trusted Community
Our community of like-minded mature travellers share genuine, independent travel advice and recommendations you can trust in over 3,000 reviews and articles.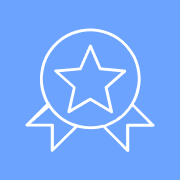 Book with Confidence
Our holidays are tailor-made so you can be confident we'll listen to your needs and make recommendations to suit, plus we are a member of ABTA for financial protection.
Explore the world on your terms
Our tailor-made service will help you plan the holiday of your dreams with one of our Travel Experts