Considering a holiday to New Zealand? Prepare yourself for ancient culture, breathtaking scenery and truly epic adventures. It may be a slender-sized country but there's so much to see across the North and South islands, from cosmopolitan Auckland and the serene Bay of Islands to the grandeur of Milford Sound and wine tastings through Marlborough. So what are you waiting for? Make your dream holiday to New Zealand a reality and what better place to get started than right here, where we've rounded up our pick of the best destinations across the North and South islands to add to your itinerary.
Here are top destination holidays to Egypt for over 50s by Silver Travel.

Destination highlights for holidays to New Zealand over 50s, couples & families
Auckland: 
Known as the "City of Sails," Auckland is New Zealand's largest city and a great place to start your New Zealand adventure. Visit the Sky Tower for panoramic views of the city, and take a stroll along the waterfront at Viaduct Harbour. Other attractions include the Auckland War Memorial Museum and Waiheke Island, a 40-minute ferry ride from Downtown Auckland where you'll find 60 hectares of vineyards spread across undulating countryside. 
Bay of Islands
Located in the far north of New Zealand, the Bay of Islands is a beautiful area known for its beaches and water activities. Take a boat tour to see dolphins and whales, go fishing, or explore the historic town of Russell, New Zealand's first capital. 
The Bay of Islands is also a place of enormous historical significance. Māori knew it as Pēwhairangi and settled here early. It's also the birthplace of European colonisation in the country. It was here that the Treaty of Waitangi was drawn up and first signed in 1840; the treaty remains a key piece of the race relations in NZ today.
Rotorua 
Located in the North Island, this geothermal wonderland, with bubbling mud pools, geysers, and hot springs is not to be missed. Visit the Wai-O-Tapu Thermal Wonderland to see the famous Champagne Pool, or relax in one of the many natural hot pools in the area. Other attractions include the Redwoods Forest, Skyline Rotorua, and the Agrodome, where you can see a sheep-shearing show.
Christchurch 
As the largest city on the South Island, Christchurch has a rooted sense of English heritage and beautiful gardens. Take a walk through the Christchurch Botanic Gardens, visit the Canterbury Museum, visit creative Quake City or take a scenic ride on the Christchurch Gondola.
Queenstown
Known as the "Adventure Capital of the World," Queenstown is a must-visit destination for adrenaline junkies. Go bungee jumping, skydiving, or take a jet boat ride on the Shotover River. For a more relaxed experience as a couple over 50 or if you're travelling as a large family, take a scenic drive to Glenorchy or take a boat tour through Milford Sound.
Wellington 
Wellington is the capital city of New Zealand and is known for its vibrant arts and culture scene. Visit the Te Papa Museum, the Museum of New Zealand, or take a tour of the iconic Parliament Buildings. The city also has a great food and coffee scene, so you won't be at a loss for amazing foodie delights to try.
Marlborough 
The Marlborough region is known for its world-famous Sauvignon Blanc wine. Take a tour of the vineyards that spread through Blenheim and then head further south to Kaikoura, the whale-watching mecca. Our best tip? Spend a couple of days here, get a taste of the world-renown wine and explore the hidden bays and coves of the Marlborough Sounds by boat. 
Nelson
Also at the top of the South Island is Nelson, a beautiful coastal town known for its arts and crafts scene. Coincide your visit with the weekly Saturday Market and peruse the many different stalls before heading into the Abel Tasman National Park where you'll find some of the best hiking in the country, including the beautiful Pitt Head walk. 
Conclusion: 
A holiday to New Zealand is a chance to see a totally unique part of the world. The best time to visit is during the summer months between December and March when you can expect long, bright, sunny days and warm temperatures. Take advantage of the weather and visit some of the country's breathtaking beaches along the way or simply relish being in the great outdoors. It might be a long way to get there but once you acclimatise, you won't want to leave.
Trusted partners for over 50s, couples & family holidays in New Zealand:
Wendy Wu Tours is the UK's leading escorted tour operator specialising in sensational destinations such as…
When it comes to river cruises it's the little extras you weren't expecting that make your…
For over 30 years Intrepid have been taking travellers around the globe. That's over 30 years…
New Zealand Sky offers superb travel for over 50s, in this dramatic and diverse landscape across…
With Scenic, you'll find it's more than an ultra-luxury cruise, it's creating handpicked, thoughtful and personalised…
Why Silver Travel Advisor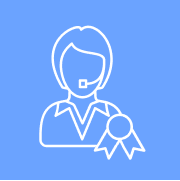 Curated by Experts
Our knowledgeable team of Personal Travel Advisors have a wealth of first-hand experience and provide advice and recommendations you can trust.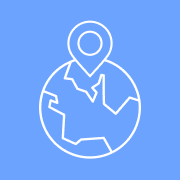 Trusted Community
Our community of like-minded mature travellers share genuine, independent travel advice and recommendations you can trust in over 3,000 reviews and articles.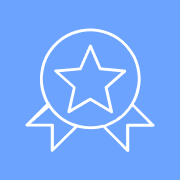 Book with Confidence
Our holidays are tailor-made so you can be confident we'll listen to your needs and make recommendations to suit, plus we are a member of ABTA for financial protection.
Explore the world on your terms
Our tailor-made service will help you plan the holiday of your dreams with one of our Travel Experts