Expedition cruises are a holiday unlike any other. Venture into territory which is rarely visited and only accessible by expedition ships. Unique itineraries will take you on a once-in-a-lifetime journey to explore regions such as Antarctica, the Arctic, and the Galapagos. Smaller ships mean you'll share these experiences with a small group of fellow passengers onboard. While on shore, a range of excursions and activities allow guests to truly immerse themselves in the destinations they visit.
At Silver Travel Advisor, we are here to make cruise holidays easy and show the over 50s and 60s why expedition cruises are a fantastic holiday choice.
2023-2024 Expedition Cruise Holidays
Below is one of our favourite expedition cruise holidays. But there are hundreds to choose from.
For more options, search for your perfect expedition cruise holiday using our cruise finder or call our advisors on 0800 412 5678.
Emblematic Antarctica with Ponant
9 nights full board onboard Le Boreal
Itinerary: Ushuaia, Argentina | Crossing Drake Passage | Antarctic Peninsula | Crossing Drake Passage | Ushuaia, Argentina
Superior Stateroom from £8,790pp
Includes:
9-night cruise onboard Le Boreal
1-night pre-cruise accommodation in Buenos Aires
Internal flight from Buenos Aires to Ushuaia
Meals and drinks onboard
Shore excursions and activities
Valid for departures 27 November 2023
Alternative dates available
Please note: price excludes international flights. For flight inclusive pricing please speak to our Travel Advisors on 0800 412 5678.
What our silver travellers say about expedition cruises
"The Antarctic Convergence is that place where the cold, northward-flowing Antarctic waters meet the relatively warmer waters of the sub-Antarctic. And on our voyage this pretty much coincided with where the Atlantic and Pacific Oceans meet too. We were treated to an exceptional sight – a super pod of marine activity: around 200 pilot whales, fur seals and a couple of humpback whales blowing in the distance surrounded the ship. The water was filled with dramatic action!"
Jennie Carr undertook an Antarctica Expedition with Swan Hellenic. Read the full article here.
Expedition cruise destinations
Travel as far south as it is possible to go and witness a vast wilderness of untouched landscapes. Home to a rich wildlife population, you'll be greeted by penguins, seals, orcas and humpback whales.
Venture north to the arctic circle via several countries, including Norway, Greenland, Canada or Iceland. Witness wildlife, wilderness communities and perhaps a glimpse of the northern lights.
A genuinely unique archipelago, the Galapagos is packed full of adventure, from spotting endemic plants and animals to snorkelling with sea lions and admiring the remote nature all around.
Explore remote villages and breathtaking views along the Northwest Passage, which snakes between the Atlantic and Pacific Oceans via the Arctic Ocean.
Navigate along the west coast of America's largest state, Alaska and witness glaciers, fjords and stunning National Parks, all home to unique wildlife.
An alternative to cold water cruising, the South Pacific is littered with remote islands, deserted beaches and marine-filled waters to explore.
You don't need to look far to find an authentic expedition cruising experience – the Outer Hebrides in Scotland alone is an excellent destination.
Silver Travel Advisor Expedition Cruise Partners
Silversea's small ultra-luxury ships are designed for those who delight in the thrill of discovery while…
Relaunched in September 2020 to proudly continue the spirit of cultural expedition cruising pioneered in the…
Noble Caledonia specialises in worldwide small ship cruises, expedition cruises and escorted tours. For over 30…
The Seabourn experience is unlike any other form of travel. Luxurious, yet relaxed … elegant, yet…
Ponant is the World Leader in Luxury Expedition and Yacht Cruising. Featuring unique itineraries and destinations,…
Expedition Cruise Articles
Featured articles
For more ideas, inspiration and advice on expedition cruising, you might also like to take a look at articles from our travel writers on their adventures:
Howler monkeys make their strange calls, pelicans skim the water, their wing tips dipping in like Edwardian ladies trailing their…
There's never a dull moment on Viking Octantis, which offers opportunities to learn as well as play….
Escape to the Inner and Outer Hebrides for immersion in natural beauty and isolated lochs….
Iceland did not disappoint; it deserves its reputation for being the Island of fire and ice….
Have you ever been tempted to try an expedition cruise but weren't entirely sure what the experience would entail? We…
Jennie Carr sailed with Swan Hellenic to the White Continent and she shares a few snapshot moments from the remarkable…
Crunching over the smaller chunks of ice, like white rubble, the larger and flatter pieces were ideal for seals to…
Jeannine Williamson follows in the footsteps of Charles Darwin on Silversea Cruises' new expedition ship….
Why Silver Travel Advisor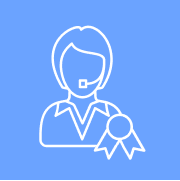 Curated by Experts
Our knowledgeable team of Personal Travel Advisors have a wealth of first-hand experience and provide advice and recommendations you can trust.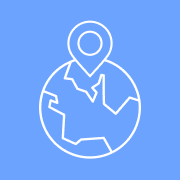 Trusted Community
Our community of like-minded mature travellers share genuine, independent travel advice and recommendations you can trust in over 3,000 reviews and articles.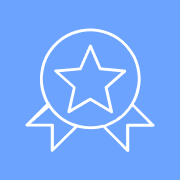 Book with Confidence
Our holidays are tailor-made so you can be confident we'll listen to your needs and make recommendations to suit, plus we are a member of ABTA for financial protection.
Explore the world on your terms
Our tailor-made service will help you plan the holiday of your dreams with one of our Travel Experts