An integral part of Norwegian life since 1893. Still used as a means of transport for locals, Hurtigruten also welcomes travellers who are after a different kind of cruise. Sailing daily from Bergen up through the Arctic Circle to Kirkenes and back, their fleet of modestly-sized ships are capable of getting much closer to the coastline.
With a smaller size ship comes a more intimate experience and unique opportunity to get an authentic glimpse into Norwegian culture, and communities living at the 34 ports Hurtigruten visit.
Named by many as 'the world's most beautiful voyage', the emphasis is on the natural beauty the Norwegian coast provides.
Why Cruise with Hurtigruten?
Each time of the year boasts a completely different experience; from the Northern Lights in winter to the Midnight Sun in summer and three seasons in one voyage during spring. It's always a good time to head on a Hurtigruten voyage.
For a more adventurous experience, you can travel further afield and explore stunning landscapes in Svalbard, Greenland, Iceland, Antarctica and South America.
Speak to a Hurtigruten advisor for advice on where to go, what to do and how to choose your perfect holiday.
Africa & Indian Ocean, Alaska, Antarctica, Arctic, British Isles & Ireland, Canada & New England, Canary Islands, Central America, Galapagos, Iceland, Madeira, Mexico, North America, Northern Europe, Norwegian Fjords, South America, USA, Western Europe, White Sea.
By explorers! Expedition cruising where the unexpected becomes the expected. Where the option to divert the course is an exciting and essential part of the experience.
Handpicked Expedition Team will be with you every step of the way, keeping you safe on landings and revealing details, facts, and stories that enhance your sense of wonder.
Hurtigruten have a hunger to develop new and exciting itineraries, whilst sustainability is at it's core having set up the Hurtigruten Foundation, and building the first ever hybrid-electric powered expedition cruise ships.
The fleet ranges from small and agile ships to medium-sized, hybrid-powered vessels. At home on your haven at sea, you'll experience an informal, welcoming atmosphere, comfortable cabins, luxurious suites, and stylish interiors made from natural materials.
A Northern Lights Promise; if the Northern Lights do not appear on your cruise to Norway, Hurtigruten will give you another 6 or 7-day Classic Voyage FREE OF CHARGE. The promise is applicable on select voyages between 1 October and 31 March.
For more details on this offer, please call Hurtigruten on 0203 733 5953
We regularly receive special offers and discounts from our travel partners.
For the latest offers and a bespoke quotation speak to a Hurtigruten advisor on 0203 733 5953.
Speak to a Hurtigruten advisor for advice on where to go, what to do and how to choose your perfect holiday.
The Hurtigruten Ship was excellent. the cabin was clean warm and comfortable but compact. The staff were very friendly , helpful and efficient. The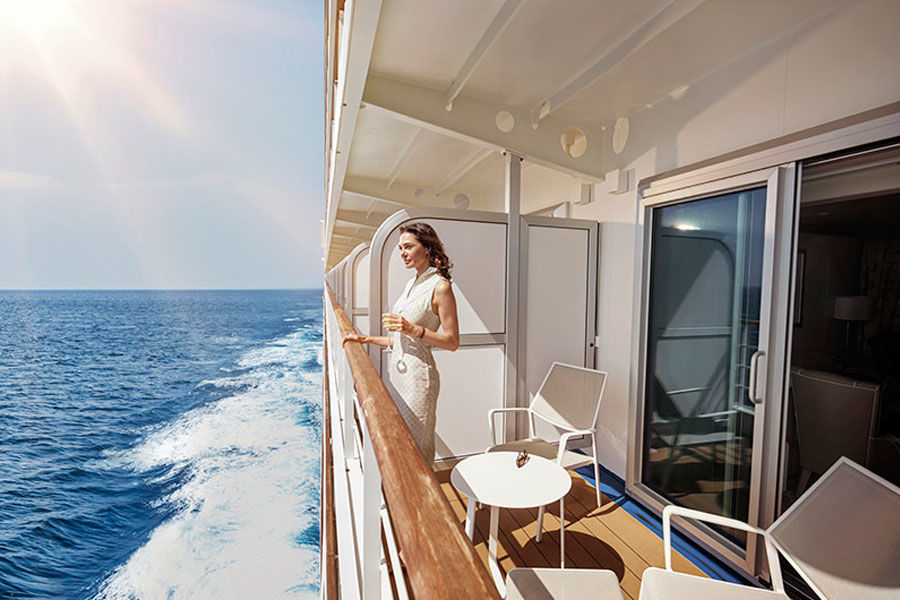 Celebrity Cruises

,

Fred. Olsen Cruise Lines

,

Holland America Line

,

Hurtigruten

,

Saga Cruises

,

Seabourn

,

Silversea
AE Expeditions

,

Celebrity Cruises

,

Hurtigruten

,

Noble Caledonia

,

Ponant

,

Scenic Luxury Cruises and Tours

,

Seabourn

,

Silversea

,

St Hilda Sea Adventures

,

Swan Hellenic

,

Viking
Silver Travel Advisor Podcast
Listen to the latest series of podcasts from Hurtigruten
For more inspirational content, visit our community for articles, podcasts and advice from our team of travel writers