Cruise holidays are a great way to see several destinations in one holiday. Ocean cruises, in particular, offer so many options. The Atlantic Ocean, The Indian Ocean, or perhaps a world cruise? Are you happy to take a flight to join your cruise holiday, or would you rather sail from a UK port? And what kind of ocean liner appeals to you – small and boutique or big and bustling?
At Silver Travel Advisor, we are here to make cruise holidays easy and show the over 50s, 60s and 70s why ocean cruises are a fantastic holiday choice.
2023-2024 Ocean Cruise Holidays
Below is one of our favourite ocean cruise holidays. But there are hundreds to choose from.
For more options, search for your perfect ocean cruise holiday using our cruise finder or call our advisors on 0800 412 5678.
Greek Islands Hidden Gems with Celebrity Cruises
3 nights pre-cruise accommodation in Athens
7 nights full board onboard Celebrity Infinity
Ports of call: Athens, Greece | Thessaloniki, Greece | Mykonos, Greece | Ephesus (Kusadasi), Turkey | Rhodes, Greece | Santorini, Greece | Hydra, Greece | Athens, Greece
Oceanview Cabin from £1,799pp
Includes:
Return flights and overseas transfers

Return flights and overseas transfers

Option to add drinks, Wi-Fi and tips
Valid for departures 06 September 2023
Alternative dates available
Please note: international flights not included in price advertised but can be arranged, please speak to our Silver Travel Advisors for prices and more information.
What our silver travellers say about river cruises
"My husband Clive and I chose to explore with Saga and to sample their new boutique ship, Spirit of Discovery. The Saga model of all-inclusive makes the experience very easy; transfers from door to door and travel insurance are included. Food is always exceptional on any Saga cruise, and ours was no exception."
Sally Dowling discovers Iceland on a Saga Cruise. Read the full article here.
Ocean cruise destinations
Sail the Med with popular hotspots, including the Canary Islands, Spain, Portugal, Italy, Greece and Croatia.
Discover Northern Europe and the fascinating sights of Belgium, The Netherlands, Denmark, Norway and Iceland.
Paradise is calling in the Caribbean with cruise ports on all major islands, including Barbados, Saint Lucia, Jamaica, and more.
Witness unforgettable scenes of icy fjords, National Parks and the iconic Inside Passage in Alaska.
Embark on an adventure across the Atlantic Ocean, sailing either from the UK to New York or vice versa.
The waters surrounding the UK is brimming with possibilities, from the Scottish Highlands to the Southern Isles.
Head down under to discover the sites including Sydney, Perth, Auckland, Christchurch and the tropical South Pacific Islands.
Explore the vibrant and captivating lands of South America on an ocean cruise, including Brazil, Argentina, Chile and Galapagos.
Clear blue waters and endless sunshine await in the Indian Ocean. Sail Seychelles, Maldives, and the African coastline.
East meets west in the Far East, discover the delights of Thailand, Malaysia, Japan, Vietnam, Singapore and China.
See it all in one trip! Take a cruise around the world, stopping in a multitude of destinations across the globe.
Silver Travel Advisor Ocean Cruise Partners
Celebrity Cruises is consistently voted one of the top cruise lines in the world. Bringing guests…
Silversea's small ultra-luxury ships are designed for those who delight in the thrill of discovery while…
You Take Care of The Memories, We'll Take Care of The Rest. Royal Caribbean has been…
Our friends at Saga have been creating holidays and cruises exclusively for over 50s for more…
The Seabourn experience is unlike any other form of travel. Luxurious, yet relaxed … elegant, yet…
Say hello to ease at sea and the first new British cruise line to be launched…
Featured articles
For more ideas, inspiration and advice on ocean cruising, you might also like to take a look at articles from our travel writers on their adventures:
Marion Ainge soaks up some winter warmth and laps up a luxury experience on a Saga cruise…
Silver Travel Advisor's Head of Retail, Julie Crumpton, took a cruise with her husband and teenage daughter to experience the…
Steve Aldridge explores abseiling firemen and a genius/madman on his Western Mediterranean cruise….
As someone who holidays with both elderly parents and children, finding a holiday that keeps both ends of the age…
Tortoises, treasure and tropical paradise islands are all part of small ship sailing with Variety Cruises….
Seabourn Encore, with its 300 all veranda suites carrying 600 guests, has an air of sophistication about it, minus the…
With Viking Mars' Scandi-style spa treatments and eateries, it's another taste of authentic experiences to be savoured at sea and…
New cruise line, Ambassador, launched 'Ambience', their first ship, in April 2022, and I was lucky to enjoy their maiden…
Why Silver Travel Advisor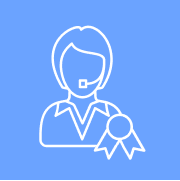 Curated by Experts
Our knowledgeable team of Personal Travel Advisors have a wealth of first-hand experience and provide advice and recommendations you can trust.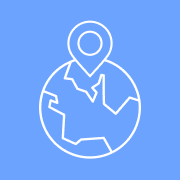 Trusted Community
Our community of like-minded mature travellers share genuine, independent travel advice and recommendations you can trust in over 3,000 reviews and articles.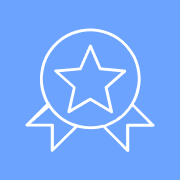 Book with Confidence
Our holidays are tailor-made so you can be confident we'll listen to your needs and make recommendations to suit, plus we are a member of ABTA for financial protection.
Explore the world on your terms
Our tailor-made service will help you plan the holiday of your dreams with one of our Travel Experts