A cruise holiday ticks many boxes. Particularly if you're a senior single, this type of trip offers a way to fully relax while visiting multiple destinations, taking in a new culture and meeting fellow travellers along the way. If this sounds appealing, read on to find out which cruise line is the best for single seniors.
There's a plethora of choice when it comes to cruise lines. Some specialise in ocean voyages with luxury facilities while others are geared towards adventure and immersive experiences.
To save you having to wade through all the options, we've done the research for you. Below, you'll find a guide to help you choose the best cruise line to fit your individual needs.
Fred. Olsen
Family-owned since 1963, Fred. Olsen's ocean cruises certainly offer an arms-wide-open approach to hospitality. On board, you'll find comfortable cabins and suites equipped with a smart TV, hair dryer, fridge, a restockable mini bar and climate control. Go with an appetite and feast on a whole array of cuisines served every day throughout your cruise, from five-course à la carte dinners to late-night snacks.
There's also evening entertainment, including cabaret shows, live music and dancing and in the daytime, make the most of the onboard swimming pools, jacuzzis and fitness centre. You can also join in with other activities, including talks with members of the crew and stargazing.
Saga
Saga has a fleet of smaller ships, specifically for creating a more sociable environment for solo travellers. Expect a warm welcome matched with five-star facilities including a spa and five speciality restaurants. Saga also delivers on the small details too, with every cruise including travel insurance, an unlimited luggage allowance and port taxes so you can feel fully at ease when you're on the high seas.
Holland America Line
Holland America Line has been in the business of exceptional cruise travel for 150 years. It's known for offering a wide variety of itineraries from frost-covered Alaska to jungle-dense Malaysia. Its fleet of 11 ships all offer a smorgasbord of dining experiences from fresh-cut sashimi at Nami Sushi to multi-course dinners in The Dining Room. There are also sports courts, swimming pools and The Greenhouse® Spa & Salon. Not to be overlooked is Explorations Central™ (EXC®), offering travellers a local's insight into each port of call.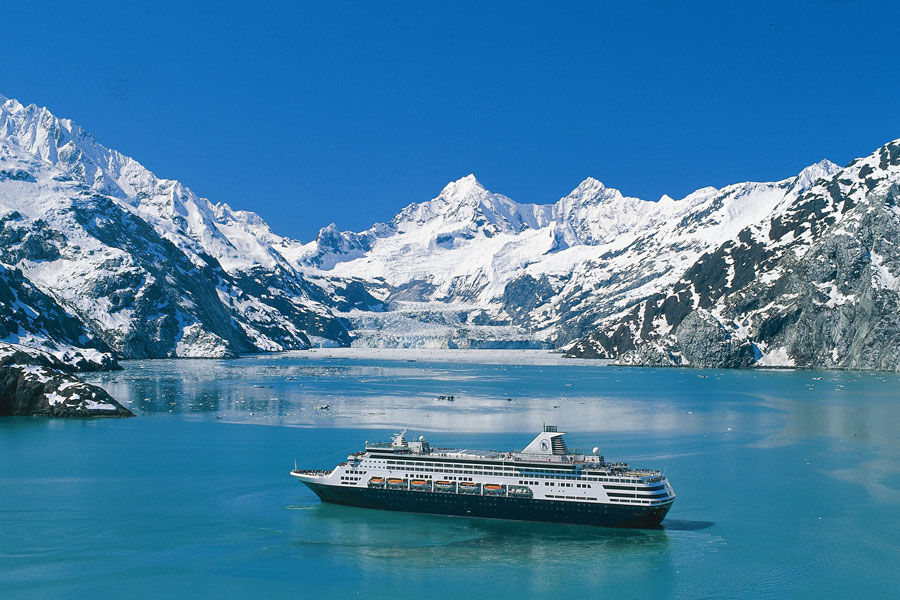 Celebrity Cruises
Celebrity Cruises is all about encouraging travellers to expand their horizons. It prides itself on a truly luxurious experience, combining Michelin-starred dining with seamless service and unrivalled facilities. Onboard, you can guarantee you'll find plenty of indoor and outdoor space to relax, with swimming pools and rooftop terraces for gazing up at a clear night sky. Celebrity's fleet of 15 ships offer unique itineraries across more than 300 destinations, from Polynesia to Portugal.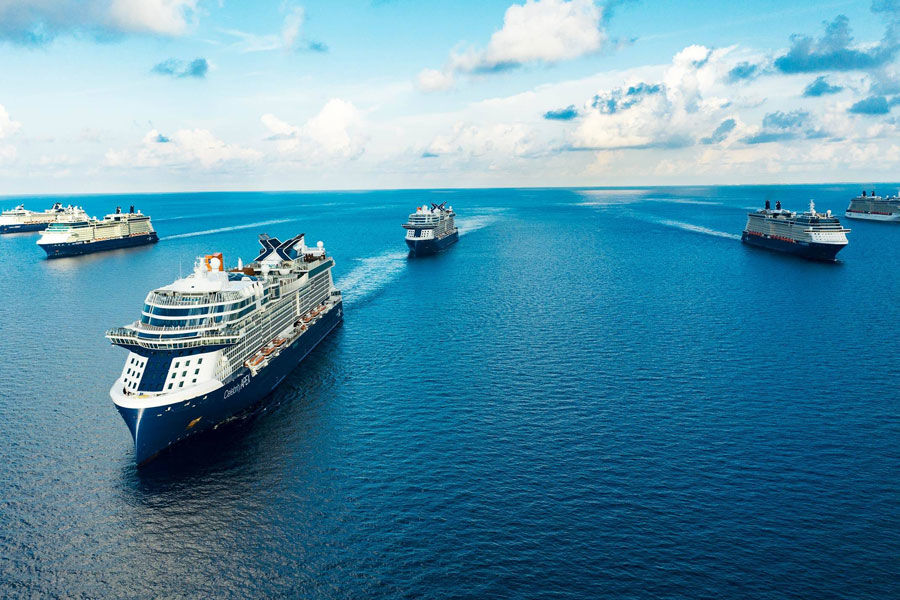 Silversea
Silversea is synonymous with luxury. Its fleet comprises thirteen ships, each one equipped with spacious accommodation options and some of the finest facilities at sea. Silversea's itineraries currently span 800 destinations worldwide so if you've never been to the Norweigan Fjords or the Galapagos Islands, Silversea can take you there. Onboard every Silversea cruise, you can look forward to gourmet dining in partnership with Relais & Châteaux, complimentary wines, champagnes and spirits, butler service and 24hr room service. This is adventure travel without having to lift a finger.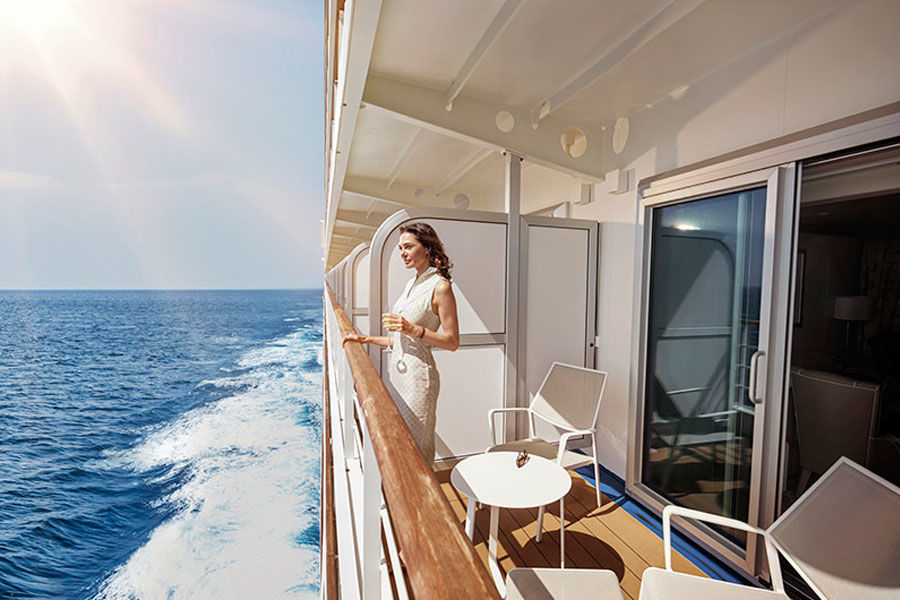 Seabourn
Seabourn sets the bar when it comes to luxury cruise experiences. It's been leading the way in small-ship cruising since 1986, with a fleet of vessels that carry between 458 and 600 guests. Step on board and you will be delighted by award-winning service that prioritises personalised touches to elevate your journey. Seabourn's signature elegance attracts both first-time and regular guests, and the all-inclusive offering is designed to give travellers a seamless voyage.
Hurtigruten
Specialists in expedition cruises, Hurtigruten not only prioritises its guests, it also focuses on sustainability and a steadfast commitment to fight climate change. With close to 130 years experience under its belt, Hurtigruten has led thousands of expeditions to far-flung places, bringing locals and travellers closer to remote communities along the Norwegian coast and around the Arctic Circle. Its fleet of eight ships are all fitted with comfortable cabins and the on-board team are on hand to share their knowledge of the surrounding nature and wildlife to enhance your journey.
Read reviews
If you want to dig a little deeper into your research, we recommend reading reviews from other senior singles who have sailed on various cruise lines. This will give you a better understanding of what you can expect from your onboard experience.
Choose the cruise line that best suits your needs and budget
Once you've read up on the available cruise line options, it's time to whittle down your selection. Our advice is to think about the type of voyage you would get the most out of, whether it's a seven-day trip to the Bahamas to soak up the sun or an adventure-focused journey through icy waters in the Antarctic. It's also important to have a budget in mind so you can choose the best package to suit your needs.
Ask around
If you have any further questions about which cruise line is best for your next holiday, we're here to help. Book your cruise holiday by calling our Silver Travel Advisors on 0800 412 5678.