Fred. Olsen Cruise Lines has launched a new campaign outlining how their 175 years of experience in sailing goes into making every single day count. With new guest bookings rising significantly, Fred. Olsen has used the talents of a multi-award-winning documentary maker and creative team to deliver a TV ad: "175 Years in Every Single Day".
Peter Deer, Managing Director of Fred. Olsen Cruise Lines, said:
"On a Fred. Olsen cruise, every single thing we've learned over 175 years, goes into every single day of sailing with us.
"This dynamic advert celebrates everything that makes sailing with us special and unique – our smaller ships, our hand-crafted itineraries, an on board experience which is designed to enhance each journey and of course, our people.
"Our smaller ships allow our guests to travel into the furthest reaches of Norway's lesser-known fjords, through narrow waterways and canals and to the very heart of some of the world's most beautiful cities.
"The team who deliver our hand-crafted itineraries take us to the world's most wonderful destinations at the very best possible times to experience them and our emphasis on the joy of the journey ensures every single day on board is as stimulating and enjoyable as possible.
"As for our people – they are at the heart of everything we do, and this comes across in this new campaign which shows our pride in the special way we work."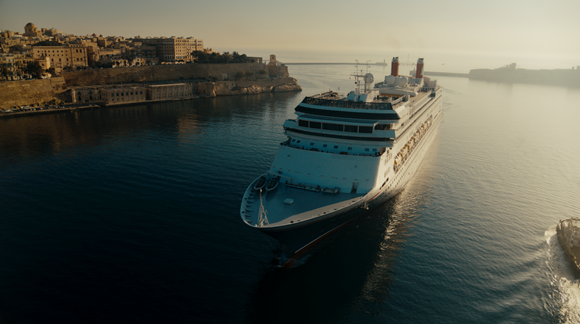 Fred. Olsen Cruise Lines has won numerous awards and most recently has been shortlisted for Customers at the Heart of Everything, Best Customer-Centric Culture and Best Customer Service at the UK Customer Experience Awards 2023 and for Best Ocean Cruise Line, Best Specialist Cruise Line, Best for Solo Travellers, Best for Excursions and Best for Cuisine in the Wave Awards 2023. This year, Fred. Olsen was also awarded a silver Investors in People accreditation.
Watch the 175 Years in Every Single Day advert.
For more information about Fred. Olsen Cruise Lines, call 0800 412 5678