Saga Holidays and Cruises
Our friends at Saga have been creating holidays and cruises exclusively for over 50s for more than 65 years, with incredible destinations, memorable experiences and fantastic value at the heart of what they do.
We're delighted that Silver Travel Advisor are an 'Appointed Saga Agent' meaning we are one of only a handful of companies able to book Saga holidays and cruises for our customers.
From relaxing hotel stays and scenic river cruises, to cultural escorted tours and thrilling adventures, their varied collection is a perfect choice for anyone over 50 (a travelling companion can be over 40) and ideal for people travelling on their own.
Share your interests with like-minded people and enjoy a more grown-up atmosphere as you explore amazing destinations. Exclusively for the over 50s, Saga cruises also provide an incredible choice of adventures and cultural experiences, whether you're travelling accompanied or sailing solo.
You'll be surprised by the experiences you can enjoy on a Saga holiday. You can step aboard an exclusive small ship to cruise the beautiful Croatian coast, take a once-in-a-lifetime rail journey through India or even go in search of endangered gorillas in Uganda's forests, plus much more.
Every Saga holiday has been meticulously planned by our expert team, who are passionate about finding new exciting destinations and creating holidays full of unforgettable experiences that are tailored just to you.
Speak to a Silver Travel Advisor for advice on where to go, what to do and how to choose your perfect holiday.
Alternatively you can contact our travel partner directly.
Antigua, Argentina, Australia, Austria, Barbados, Borneo, Botswana, Brazil, Burma / Myanmar, Canada, Channel Islands, Chile, China, Colombia, Costa Rica, Croatia, Cuba, Cyprus, Czech Republic, Dominican Republic, Ecuador, Egypt, England, Estonia, Ethiopia, Finland, France, Gambia, Grenada, Guatemala, Guernsey, Germany, Gibraltar, Greece, Hungary, Iceland, India, Ireland, Italy, Jamaica, Japan, Jersey, Kenya, Laos, Madagascar, Malaysia, Malta, Mauritius, Mexico, Montenegro, Morocco, Namibia, Nepal, New Zealand, Nicaragua, Peru, Poland, Romania, Russia, Seychelles, Slovenia, South Africa, Spain, Sri Lanka, St Lucia, St Vincent & Grenadines, Switzerland, Thailand, Trinidad & Tobago, Tunisia, Turkey, UK, USA, Uzbekistan, Vietnam
If you have a passion for the arts, an ear for music or curious about the universe then these tours are for you. Led by an expert lecturer Saga take you behind the scenes at famous museums and theatres, put on private concerts and performances and give you a front-row seat to the stars. Partnering with prestigious institutions such as the Royal Academy of Music and the Royal Astronomical Society.
From relaxed tours with plenty of time to fully immerse yourself in the places you visit, and exclusive small-ship cruises of the Croatian coast, to more challenging adventures that take you off the tourist trail for a variety of authentic experiences, you'll find there's a variety of tours to choose from.
Life aboard a small Saga ship combines the sophistication, service and fine dining of the world's top boutique hotels with all the best aspects of cruising. You won't get lost in a crowd of thousands. Instead, you'll have a fantastic chance to sail with like-minded people – don't be surprised if the crew get to know you by name too!
Includes the boutique luxury Spirit of Discovery, launched in 2019, and brand-new sister ship Spirit of Adventure, also offering all-balcony accommodation, which arrives in 2021. These ships promise some of the most stylish cruising on the ocean wave, from the British Isles to the Baltic, the Caribbean, the Mediterranean and way beyond.
Every Saga ocean cruise includes private transfers to and from your home (up to 250 miles), all on-board meals, activities and entertainment, wine with lunch and dinner, gratuities, Wi-Fi, 24-hour room service and up to six selected excursions ashore. It's amazing value: you can even dine in the speciality restaurants for no extra charge.
Saga is now offering river cruising along the waterways of Europe aboard their first-ever purpose-built river ship, Spirit of the Rhine – and from 2022, aboard sister-ship Spirit of the Danube as well. These stunning new vessels will showcase Saga's award-winning boutique cruise experience, backed by premium value for money: as with Saga's ocean cruises, so much is included in the price.
Join Saga's Sights and Sounds of Holland river cruise departing March 22, 2023 and save up to £100 per person on a standard cabin (previously £1,019, now £919), or up to £200 per person on a French Balcony cabin, now (previously £1,325 in a French Balcony cabin, now £1,125).
Saga's Across the Continent river cruise departing April 1, 2023 now has up to £150 off per person in a standard cabin (previously £2,879, now £2,729) and up to £200 off per person in a French balcony cabin (previously £3,743 in a French Balcony Guarantee cabin, now £3,543).
Terms and conditions apply.
Call Silver Travel Advisor on 0800 412 5678 for more information or to book.
We regularly receive special offers and discounts from our travel partners.
For the latest offers and a bespoke quotation speak to our Silver Travel Advisors on 0800 412 5678.
Speak to a Silver Travel Advisor for advice on where to go, what to do and how to choose your perfect holiday.
Alternatively you can contact our travel partner directly.
Budapest to the Black Sea aboard Spirit of the Danube
Our group of friends has taken two holidays this year on SAGA's new river cruiser Spirit of the Danube. The first was in April
Saga Holidays and Cruises
We finally saw the Light(s)!
Have you ever set off on a holiday with a specific objective, not having any idea whether you might actually achieve it? That certainly
Saga Holidays and Cruises
Craft and art tuition on board an ocean cruise
Having traveled on saga ships over many years, I am surprised the different crafts and art classes which have taken place on board. On
Saga Holidays and Cruises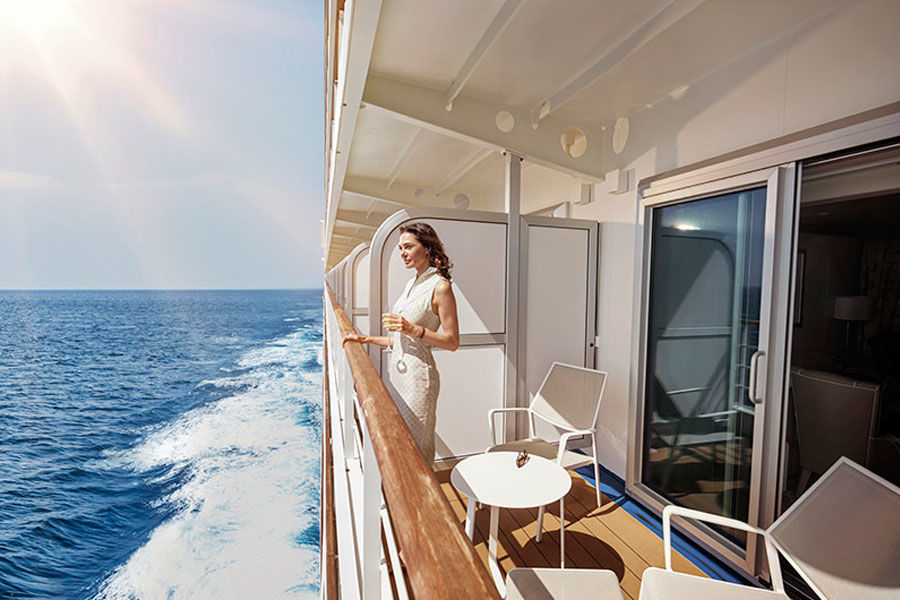 Celebrity Cruises

,

Fred. Olsen Cruise Lines

,

Holland America Line

,

Hurtigruten

,

Saga Holidays and Cruises

,

Seabourn

,

Silversea
Silver Travel Advisor Podcast
Listen to the latest series of podcasts from Saga
For more inspirational content, visit our community for articles, podcasts and advice from our team of travel writers