Think of holidays to India and it's likely your mind will conjure all manner of images. You might visualise Mumbai's bustling streets, traffic zipping in every direction with cows lolloping between market stalls. Perhaps you're transported to Jaipur, awash in pink and peppered with ornamental gardens. Or maybe you see serene rice paddies or richly detailed temples, so intricate it's hard to imagine human hands created them. Rather than let these pictures of holidays in India remain in your imagination, why not book a holiday in India and see this sprawling country for yourself?
To get started, here's a pick of the best destinations across the North, East, South and West to add to your Indian itinerary.
Here are top destination holidays to India for over 50s by Silver Travel.
Destination highlights for holidays to India for over 50s, couples & families
It's here where you'll find the Golden Triangle; a route that takes in the key sights of Delhi, Agra, and pink-hued Jaipur. But, there is a wealth more to explore beyond this well-trodden path, whether you're travelling as a couple over 50 or as a family.
The Golden Triangle
Often considered the definitive route for a family or couple's holiday in India, this is the ultimate way to see a lot in a short time, from the Taj Mahal in Agra to Jaipur's regal palaces to remnants of Delhi's former empire. 
Varansari 
This city snuck in the Northern Corner of Uttar Pradesh is a spiritual heartland. As a holiday destination for a couple, make sure you witness the evening prayer ritual, Ganga aarti and take in some of the city's ancient temples on a river cruise.
South India destination highlights for over 50s, couples & families
Tropical, steamy, exotic, lush. The scene in South India is a stark contrast to arid plains and rugged peaks up north. The perfect place for a holiday in India, explore coastal regions and sink into full relaxation mode as a couple or a family.
South Goa
For a holiday in India for couples over 50, make a bee line for South Goa. Here you'll find peaceful coastal towns away from the buzz of bars and beach clubs. 
Kochi
Kochi is a sought-out destination in the Southern state of Kerala. It's made up of islands, linked by bridges and a complex system of ferries. Visit for the pell mell of cultures from Chinese to Portuguese and stay for day trips through the backwaters and beyond. 
East India destination highlights for over 50s, couples & families
This region of India isn't short of places to visit. Beaches, temples, monasteries are all in rich supply as well as remnants of British presence and post-colonial starkly contrasting dense jungles. 
Kolkata 
See the mix of colonial-era relics interspersed with Kolkata's emerging creative hubs. Although poverty is apparent here, there's an entrepreneurial spirit to this eclectic city. 
West India destination highlights for over 50s, couples & families
West India is characterised for its long coastlines, towering temples and rich cultural heritage. The ideal holiday destination in India, there's something for everyone from thriving cities to beach-side retreats. 
Mumbai
Mumbai, formerly Bombay, is big. It's sprawling and dizzyling but don't let any of this put you off. Embrace it with both hands and Mumbai will welcome you with open arms. 
Ahmedabad
Ahmedabad will draw you in with its deep-rooted cultural traditions and mesmerising architecture. Beyond the city, you'll find unique wildlife, including migratory birds and Asiatic lions. 
Trusted partners for over 50s, couples & family holidays in India:
Wendy Wu Tours is the UK's leading escorted tour operator specialising in sensational destinations such as…
Cox & Kings specialises in award-winning small group tours and luxury tailor-made itineraries to the world's…
Indus Experiences expertly deliver Small Special Interest Group tours that are diverse and extensive, covering the…
For over 30 years Intrepid have been taking travellers around the globe. That's over 30 years…
That sense of adventure to discover the world is at the heart of Jules Verne. Established…
Travelsphere has specialised in providing guided touring holidays across the globe for over 50 years. From…
Featured articles
For more ideas, inspiration and advice on India, you might also like to take a look at articles from our travel writers on their adventures:
India is a vast, sprawling country offering myriad tastes, textures, sounds and sights to experience. Here, we round up a…
Kerry Gallagher takes the trip of a lifetime to India's "Golden Triangle" with a small group tour. …
India can be a bewildering, often infuriating country, to travel in, but its many rewards are well worth it. For…
Having 'done' India's Golden Triangle some years ago, we wanted to explore Rajasthan's lesser known sights in Jaisalmer, Jodhpur, Ranakpur…
Why Silver Travel Advisor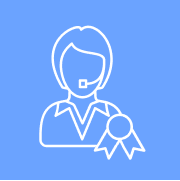 Curated by Experts
Our knowledgeable team of Personal Travel Advisors have a wealth of first-hand experience and provide advice and recommendations you can trust.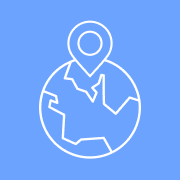 Trusted Community
Our community of like-minded mature travellers share genuine, independent travel advice and recommendations you can trust in over 3,000 reviews and articles.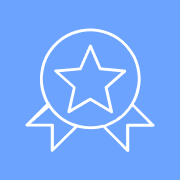 Book with Confidence
Our holidays are tailor-made so you can be confident we'll listen to your needs and make recommendations to suit, plus we are a member of ABTA for financial protection.
Explore the world on your terms
Our tailor-made service will help you plan the holiday of your dreams with one of our Travel Experts